Baron Schmiedel
Regular price
$206.00 USD
Regular price
Sale price
$206.00 USD
Unit price
per
Baron Schmiedel, a bust.
Made in 1739, this satirical portrait bust of the court jester Johann Gottfried Tuscheer known as Baron Schmiedel, was one of the last Royal commissions for the Japanese Palace of Augustus the Strong, King of Poland (ruled 1694-1733) and Elector of Saxony. 
The Japanese Palace was a lavish structure in Dresden refurbished to house both the fabulous Royal collection of East Asian porcelains and the amazing new products of the Royal Saxon Porcelain Manufactory in Meissen near Dresden in Germany. 
Established in 1710, Meissen was Europe's first factory of true or hard-paste porcelain. By the mid 1730s the factory was able to make monumental animal sculptures, apostle figures and even architectural elements alongside their exquisitely painted vases and tableware. 
This bust was finely modelled by Johann Joachim Kandler(1706-75), the court 'Modellmeister' (master modeller) who worked at the Meissen manufactory from 1731 until his death in 1775. The bust was ordered by Augustus III, Augustus the Strong's son and successor. The medallion that hangs around Schmiedel's neck is based on one of Augustus' III coronation medals. 
Schmiedel was a remarkable individual - he was one of the two most prominet jesters at the Saxon court. His role as jester involved attending the kings in their dressing rooms, at dinners and even at the most intimate court gatherings. He kept company with the kings on visits and hunting expeditions, always ready to crack a joke, exchange witty badinage or play magic tricks with mice (he was well known for his morbid fear of all rodents), Schmiedel was rewarded with numerous 'titles' and valuable presents including Meissen porcelain. 
The original Schmiedel bust was discovered in Sydney in 1949 by the noted antique dealer William Bradshaw at a time when its importance and history had been long forgotten by its owners. It was acquired by the meissen Museum in 1950. 
The original bust is one of only three examples of this design known to exist, and is among the most important objects in the Museum's collection of ceramics.
Size.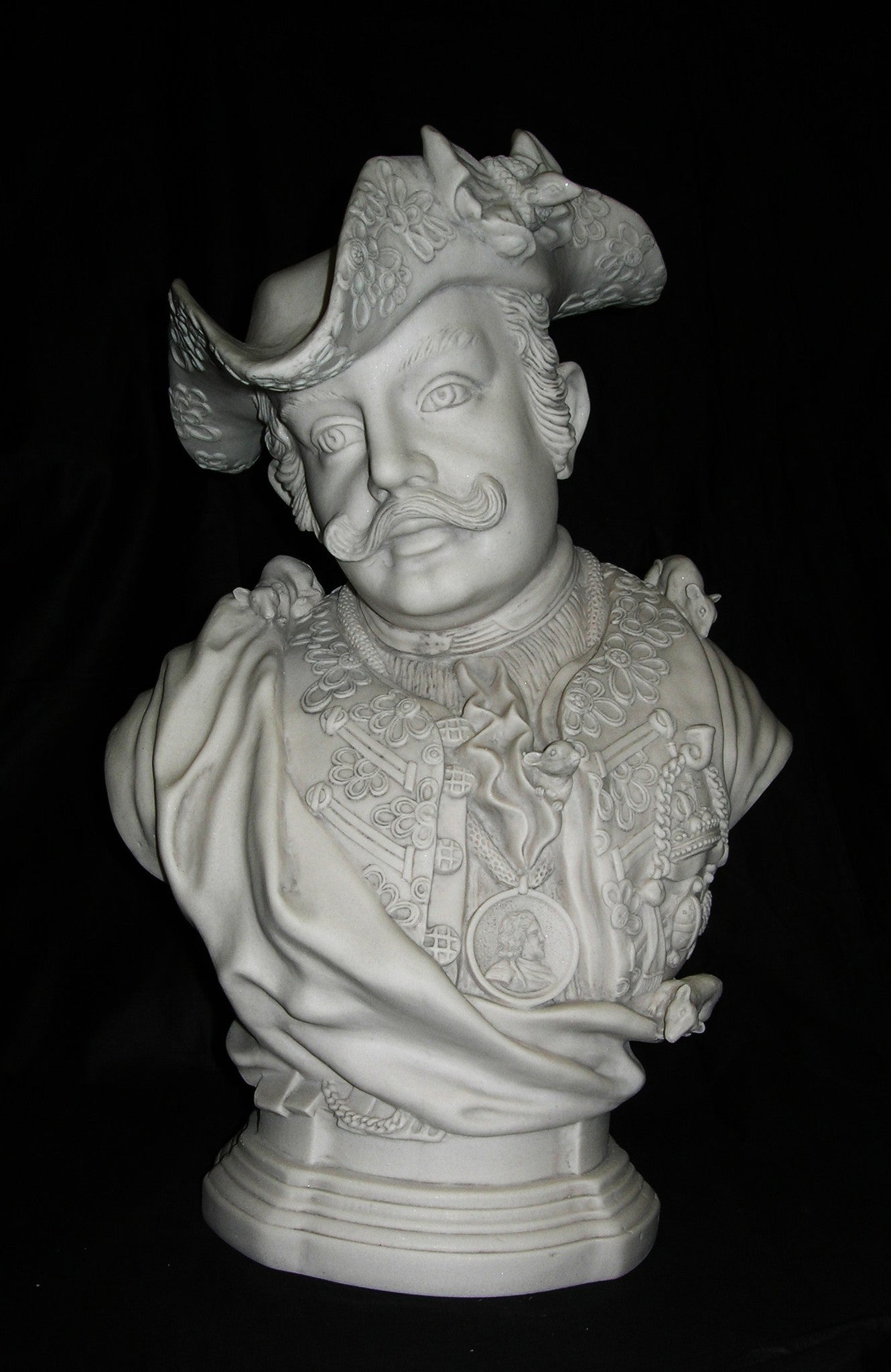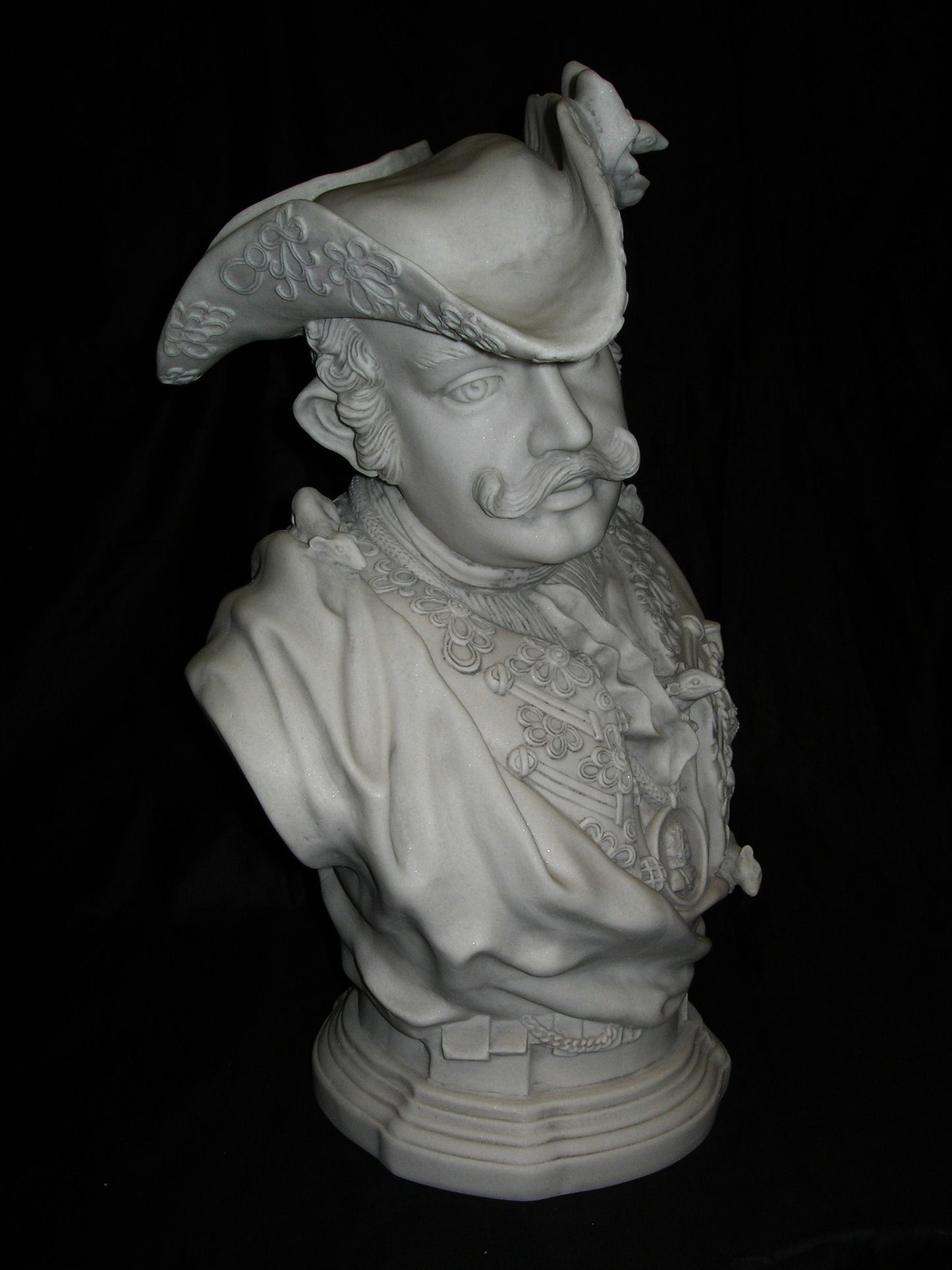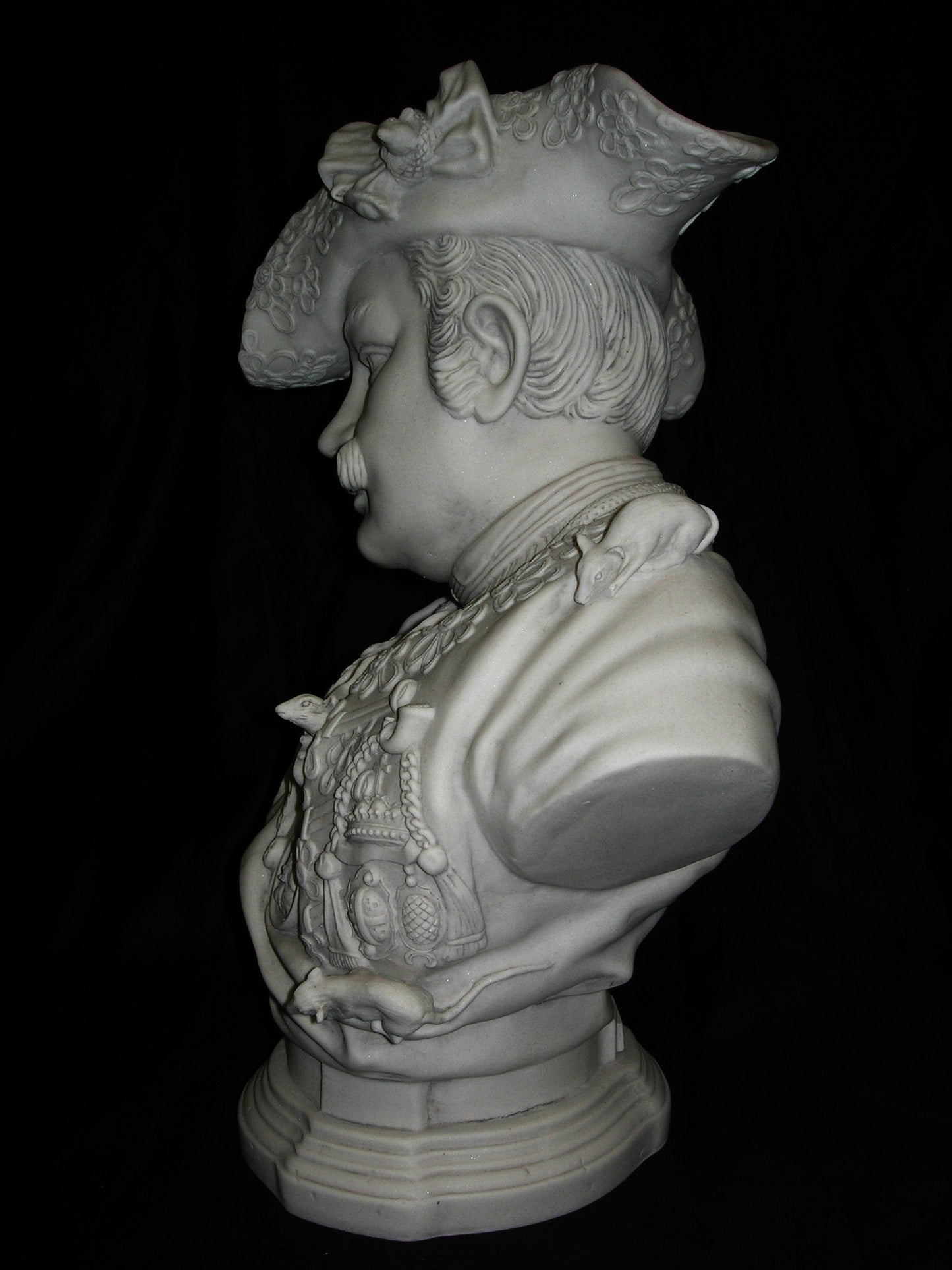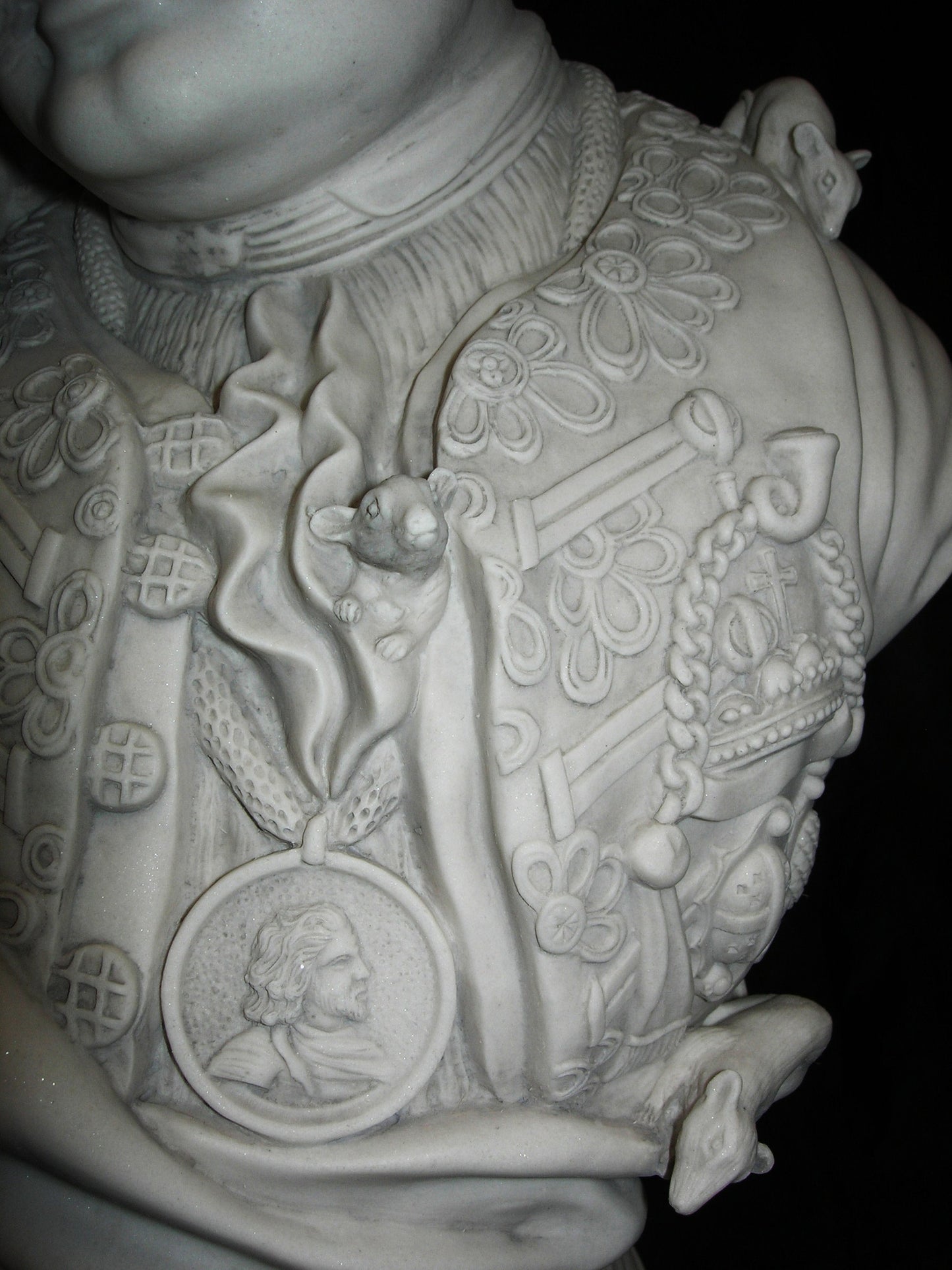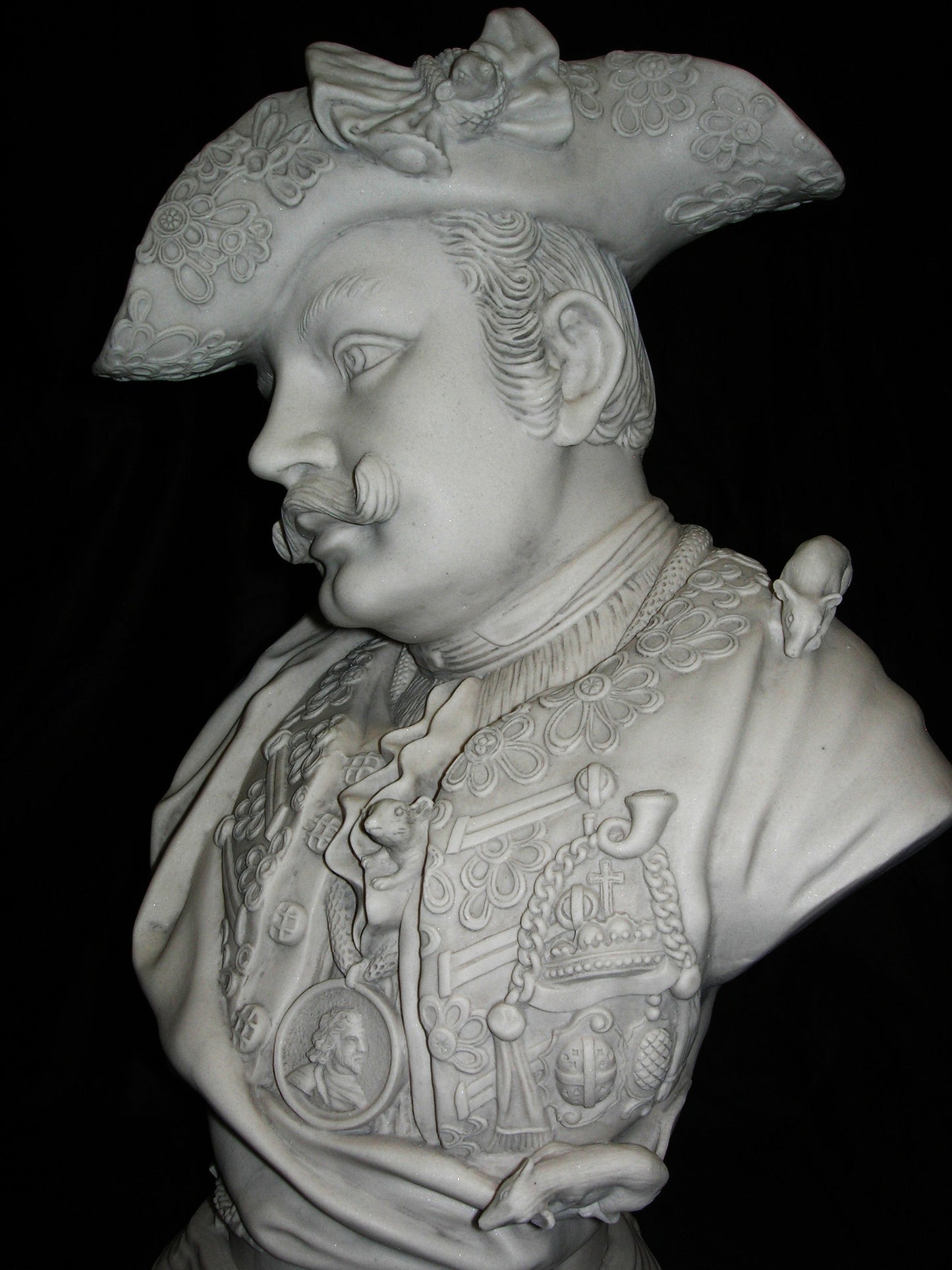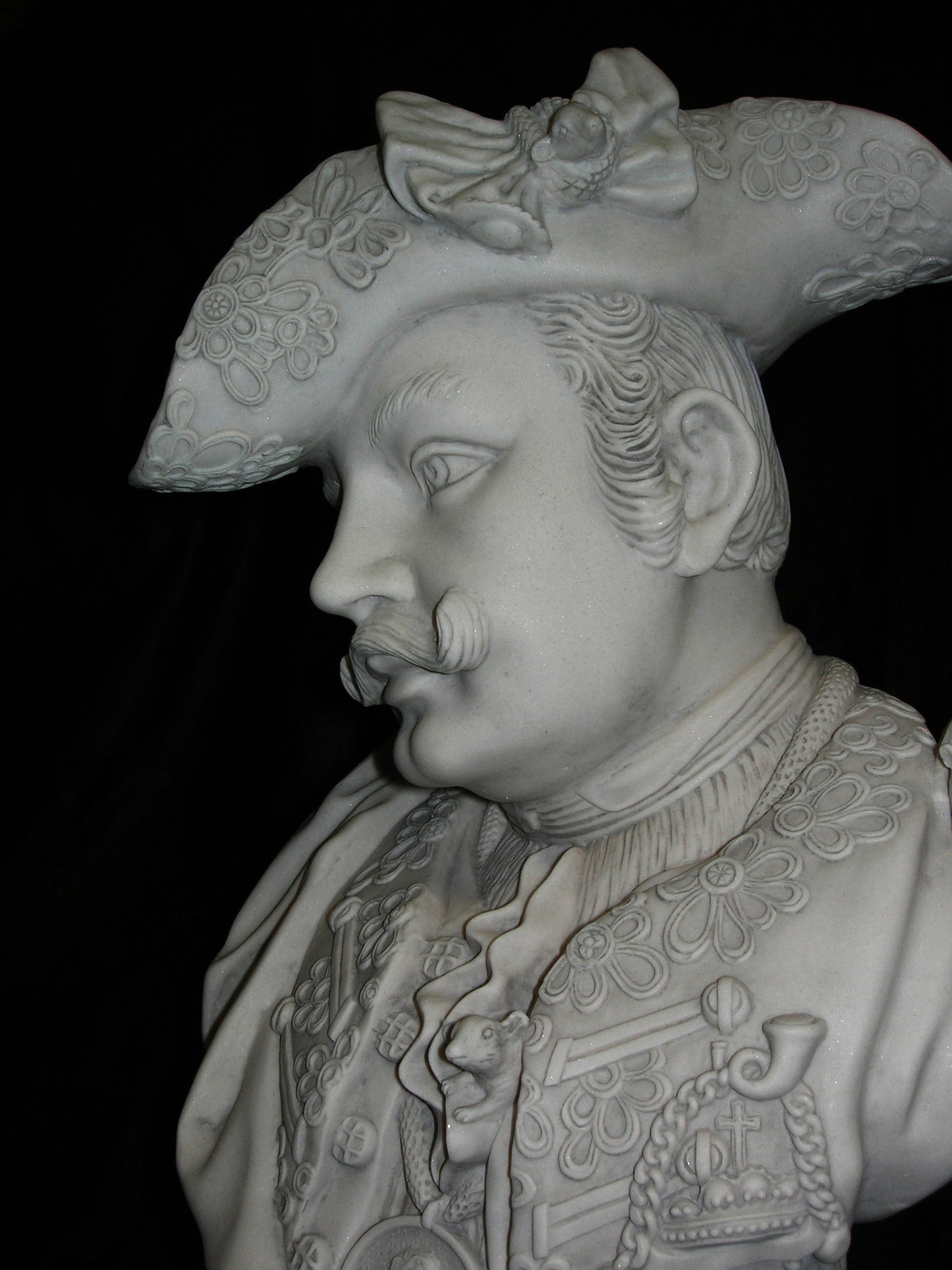 The baron
Excellent quality and detail, 1st class company, it's great that I can ring up for a chat and can't wait for my next delivery of antinos