Ganymede And The Eagle
Regular price
$118.00 USD
Regular price
Sale price
$118.00 USD
Unit price
per
Ganymede and Jupitors Eagle, after the antique by Bertel Thorvaldsen, 1817.
This fascinating famous marble sculpture by Thorvaldsen of 1817, reproduced in miniature by sculptured arts, portrays Ganymede as a kneeling figure watering the eagle.
The ancient Greek tale tells how Ganymede, son of King Tros (who gave Troy its name), was the most beautiful of all youths, Ganymede is chosen by the gods as Zeus' cupbearer.
Fired with great lust, the father of the gods clothes himself in eagle feathers and hunts out the youth on the Plain of Troy in order to lure him away to Olympus. Ganymede artlessly offers his drinking bowl to this eagle that drops from the sky, and the disguised supreme Olympic god dips his beak into the bowl.
As a sign of his origin, the youth wears the Phrygian cap and holds a jug in his right hand.
Ganymede was to take the place of Hebe as the taster of the gods, because she spilled the drink – the nectar – that made the gods immortal.
Thorvaldsen modelled the group sculpture in 1817 and it exists in several marble copies, of which his first is housed in the Thorvaldsen Museum, Copenhagen.
Size.
20H x 26W X10D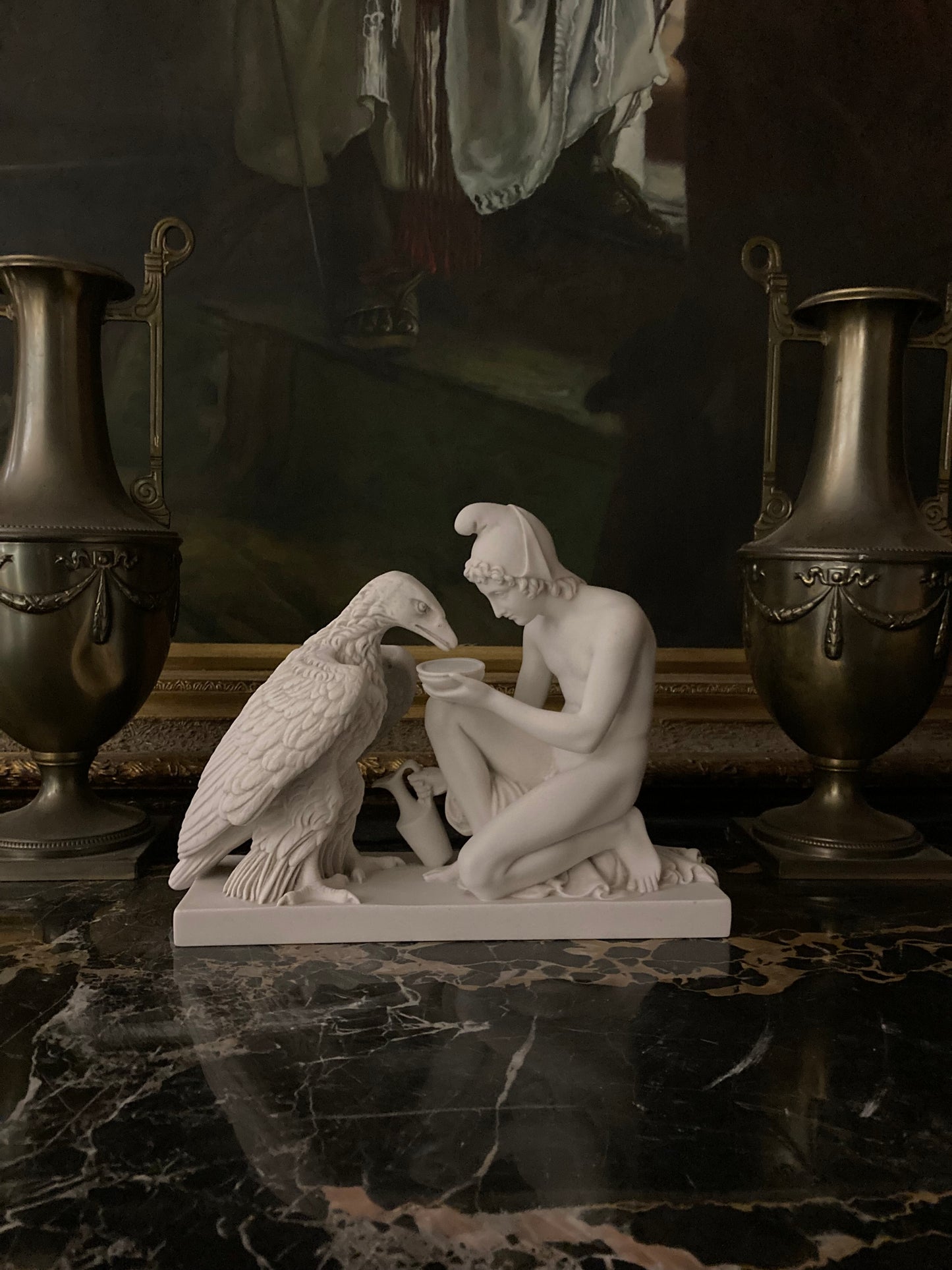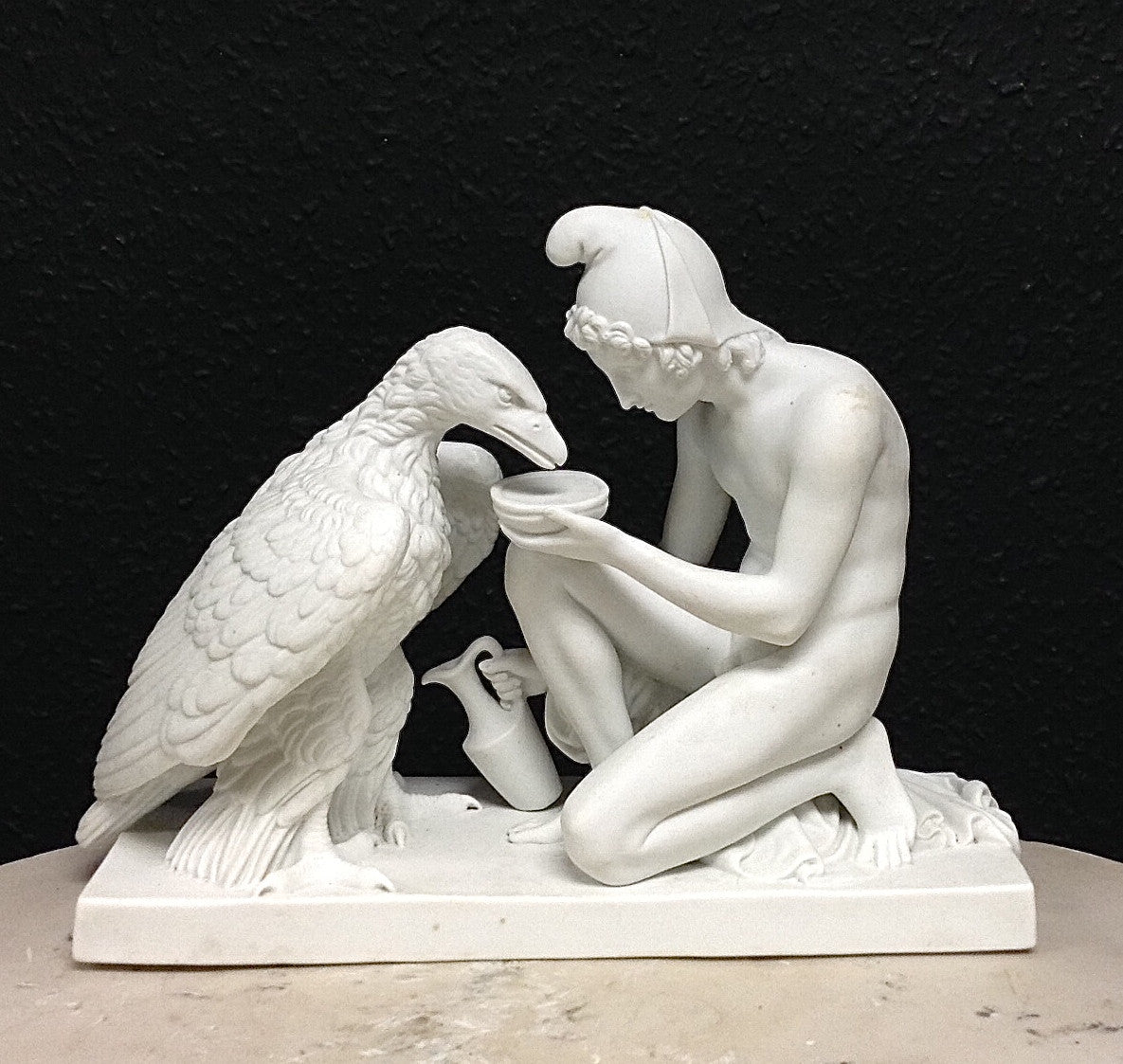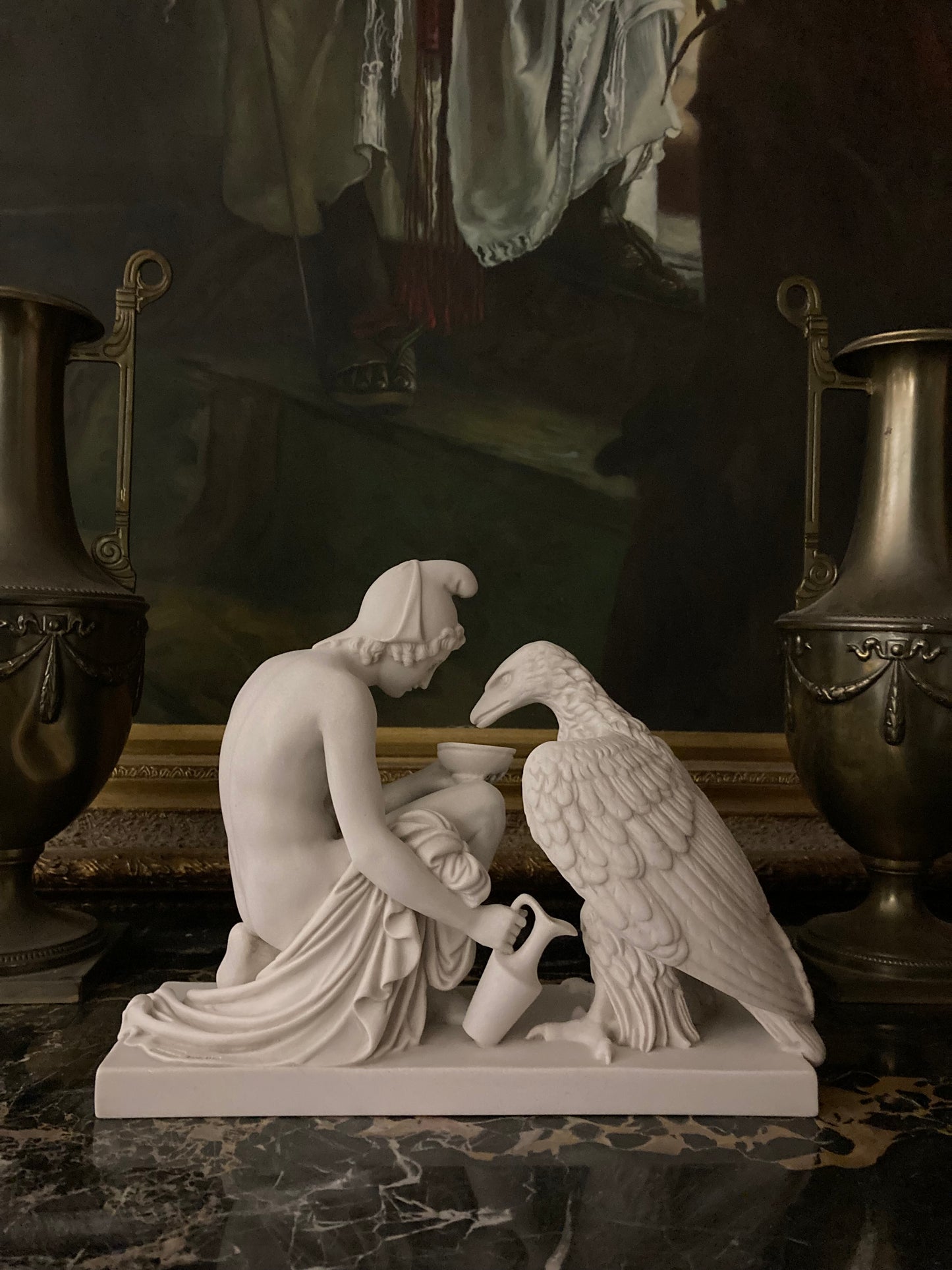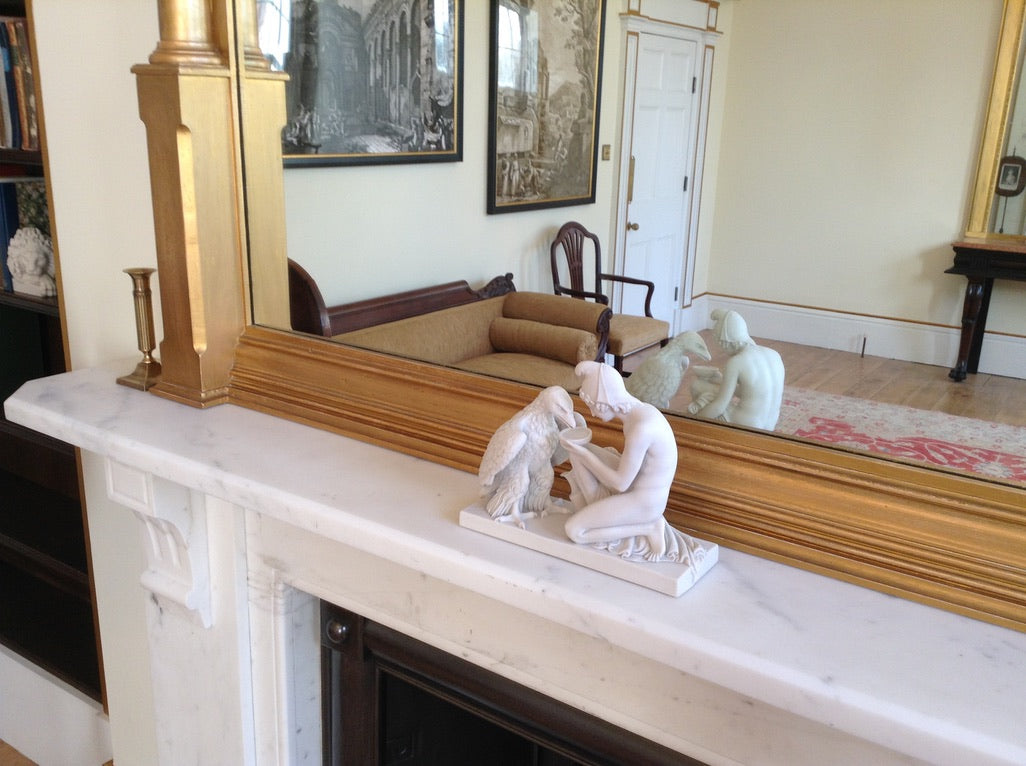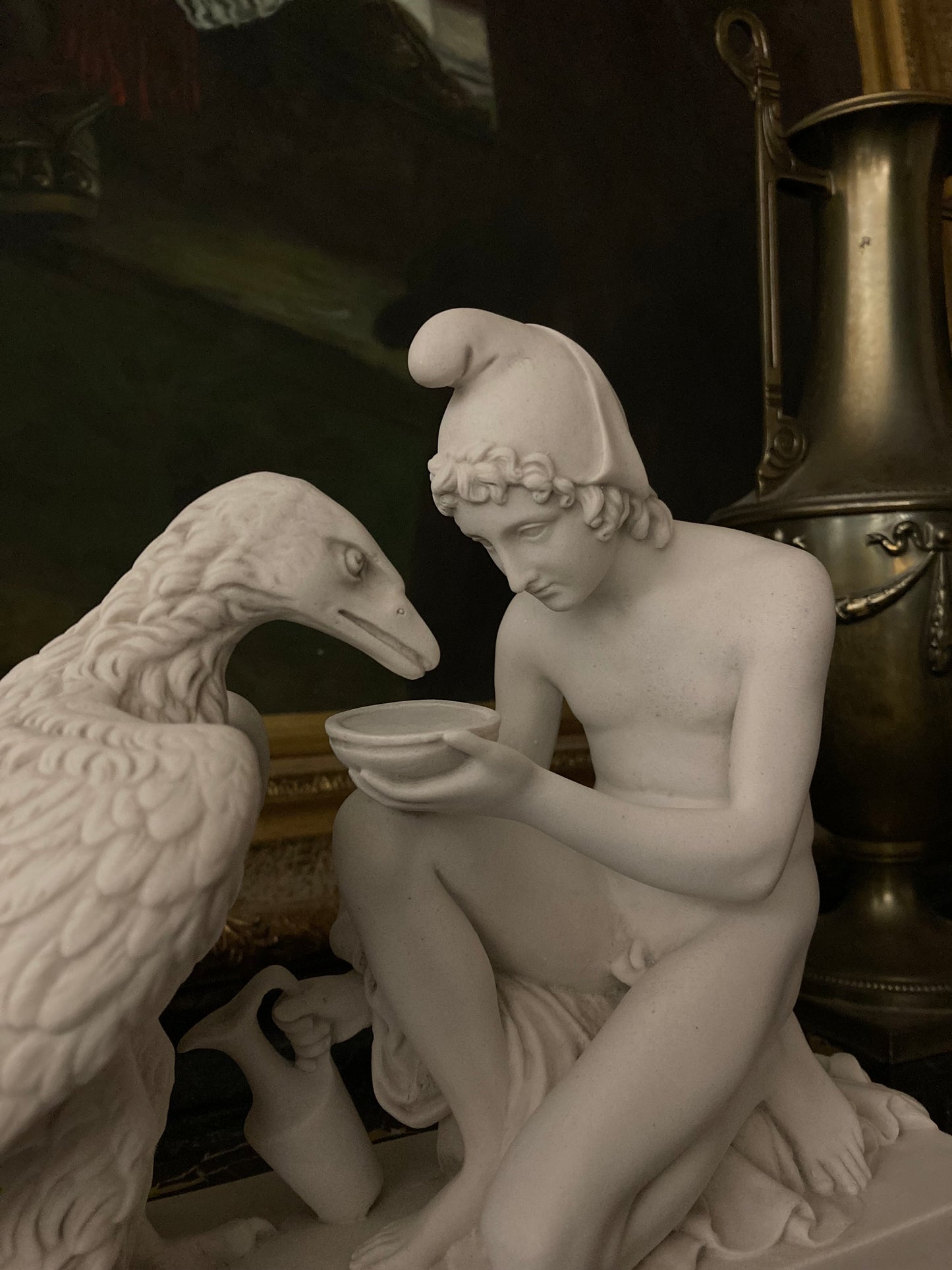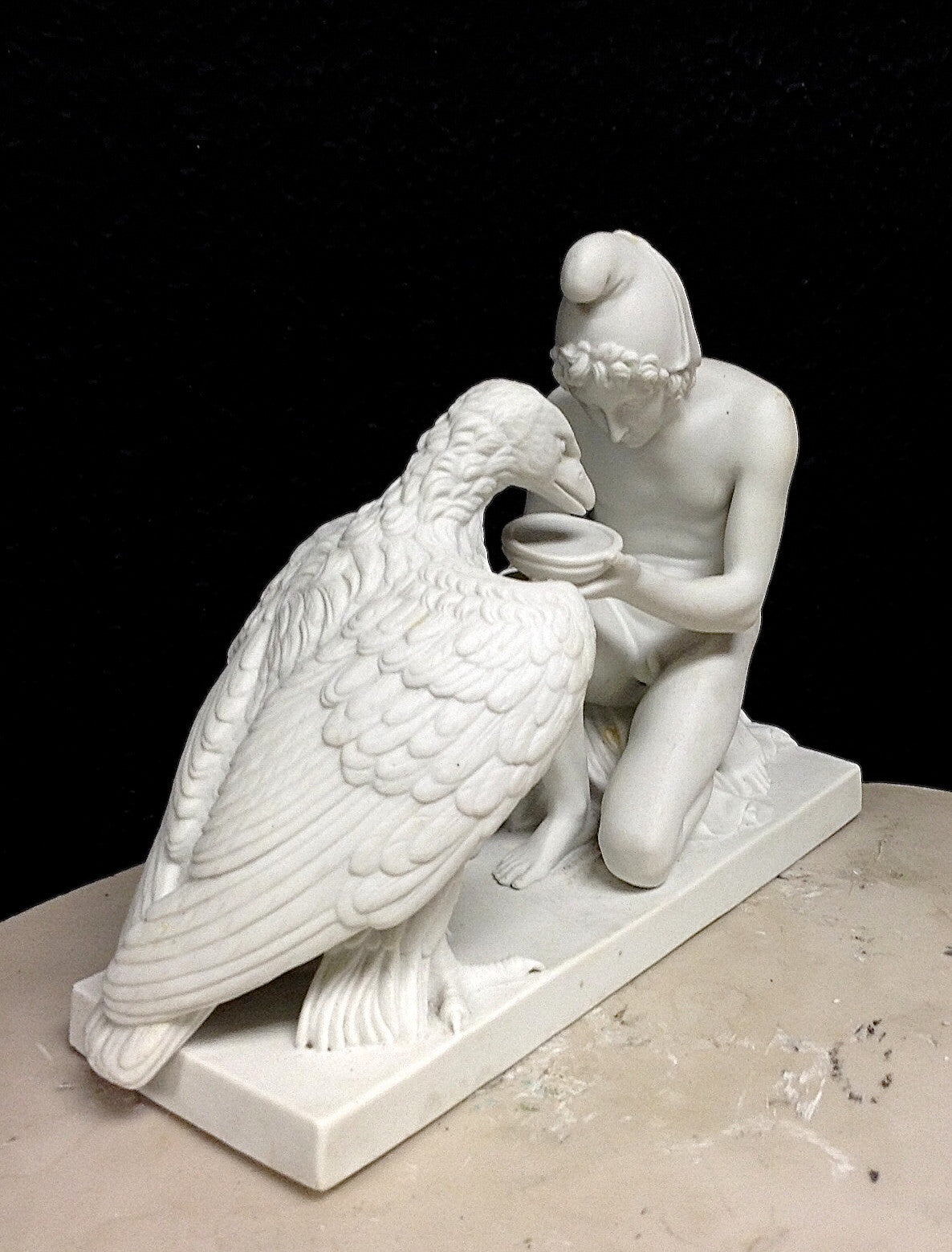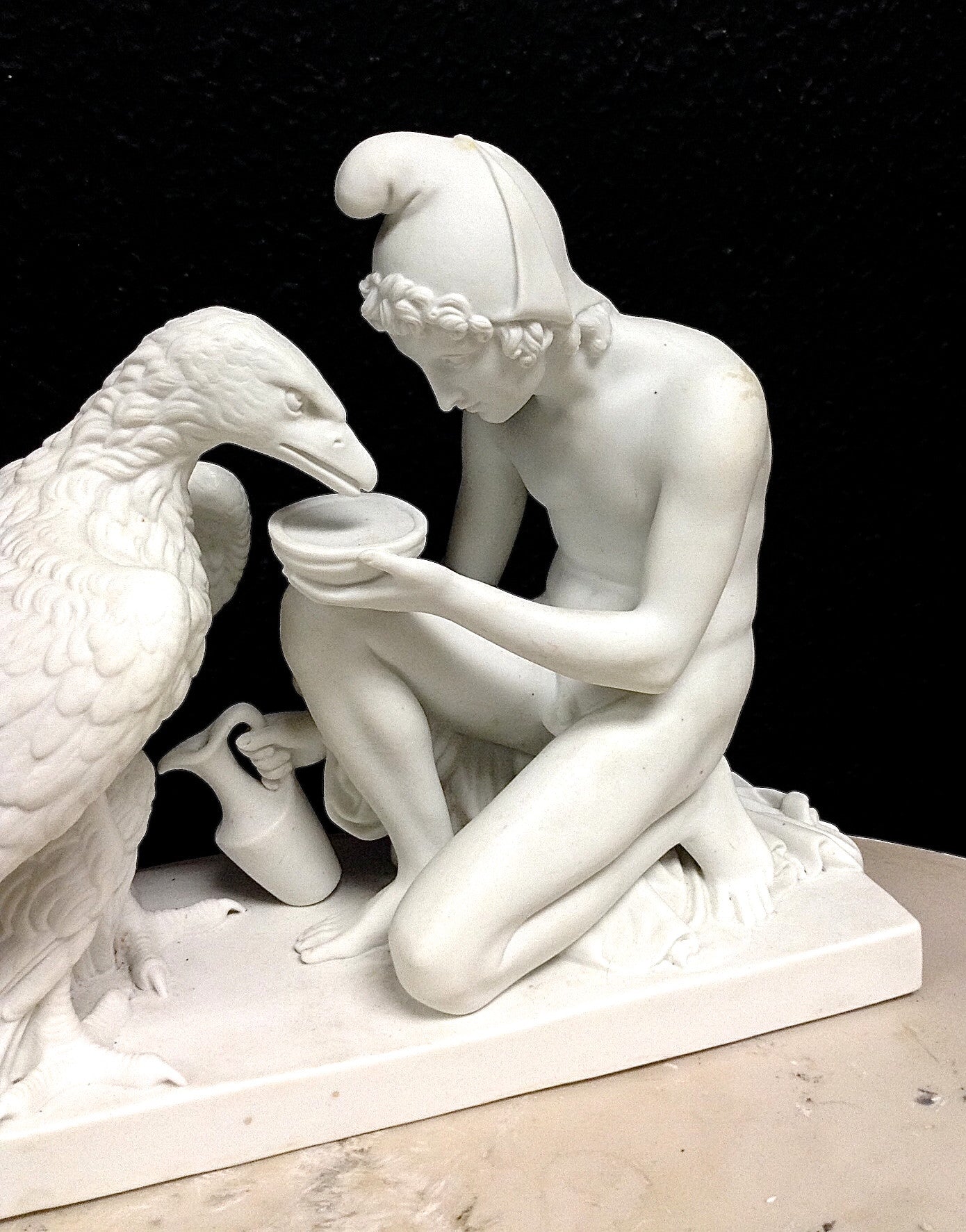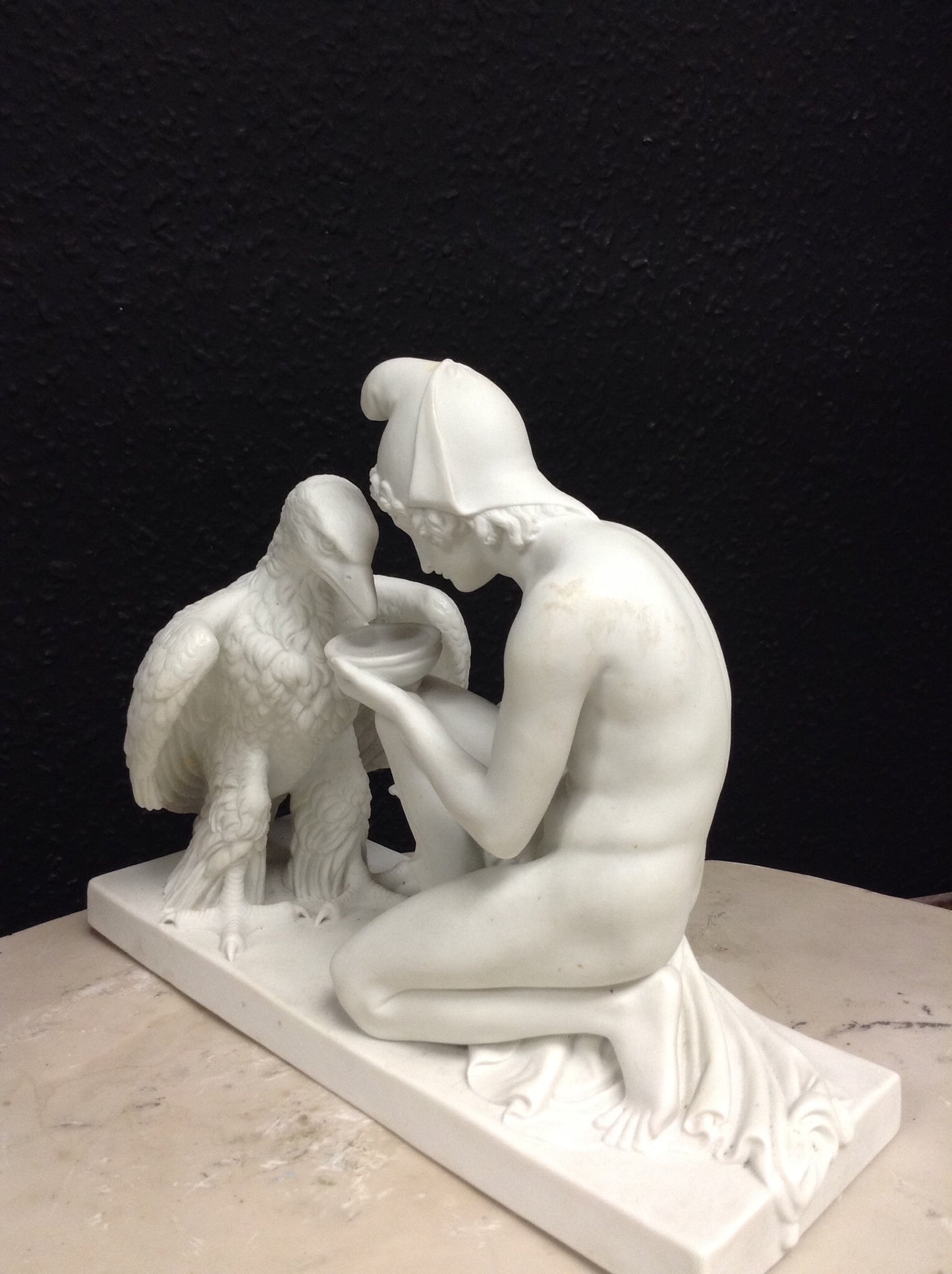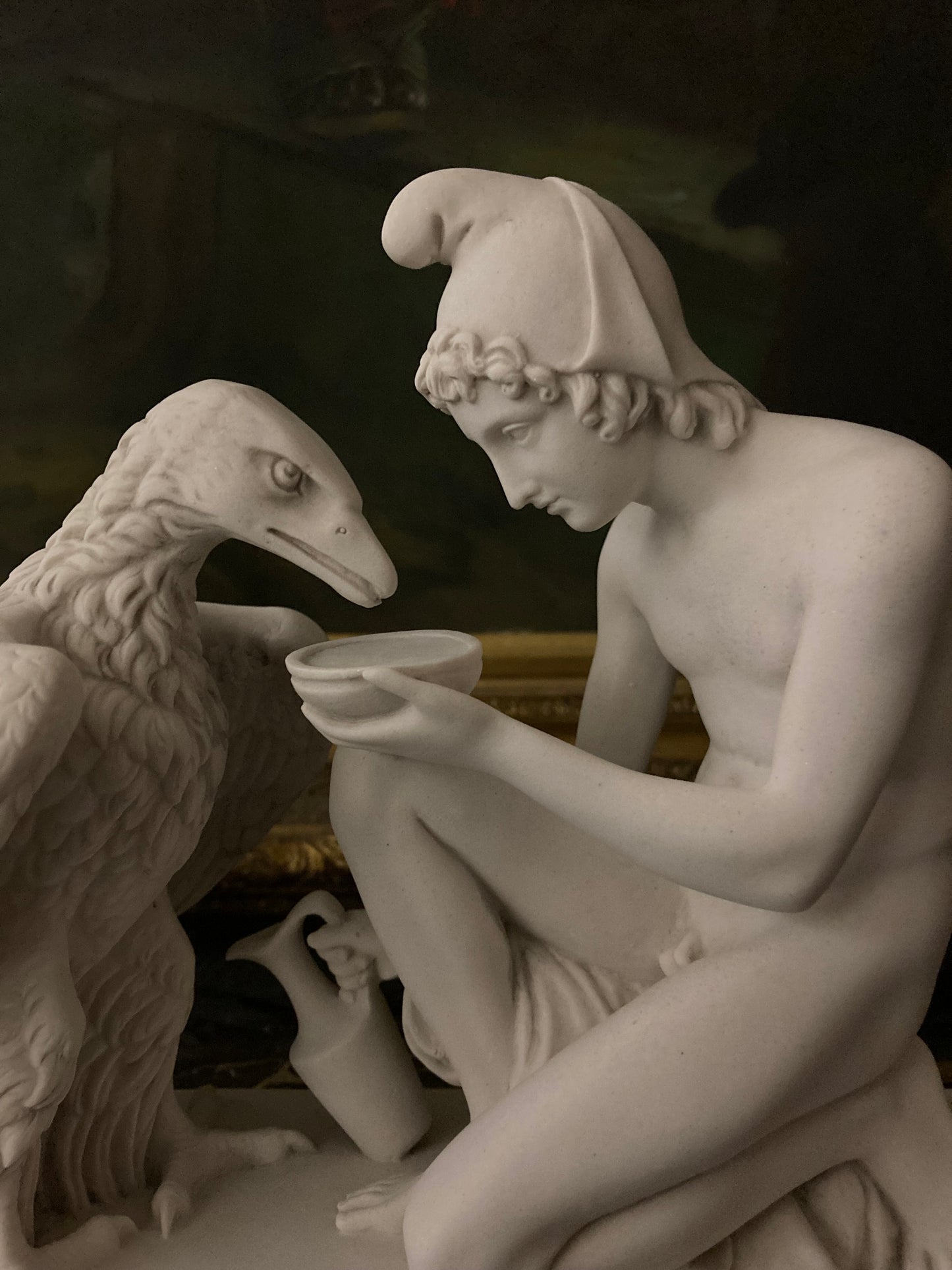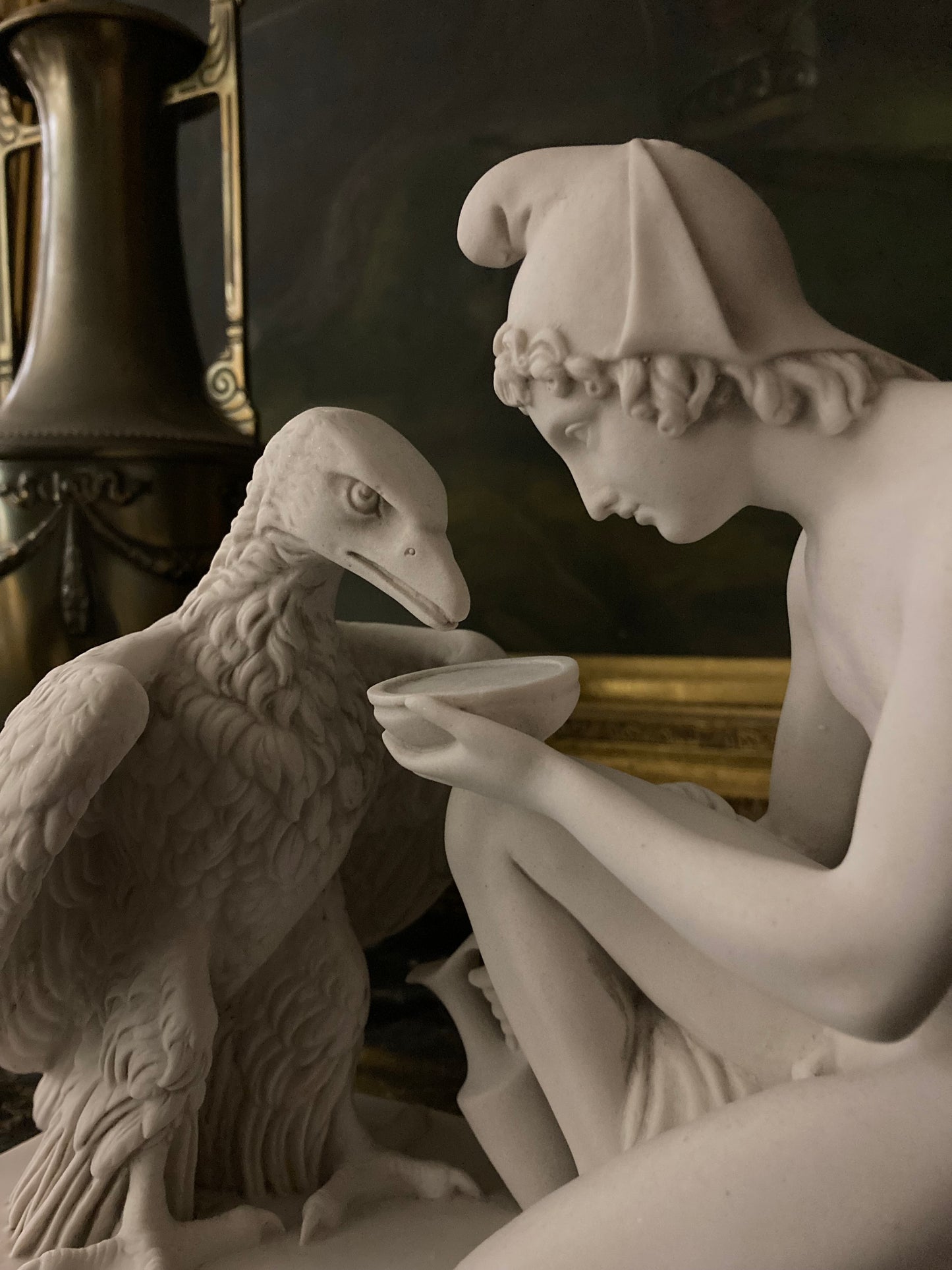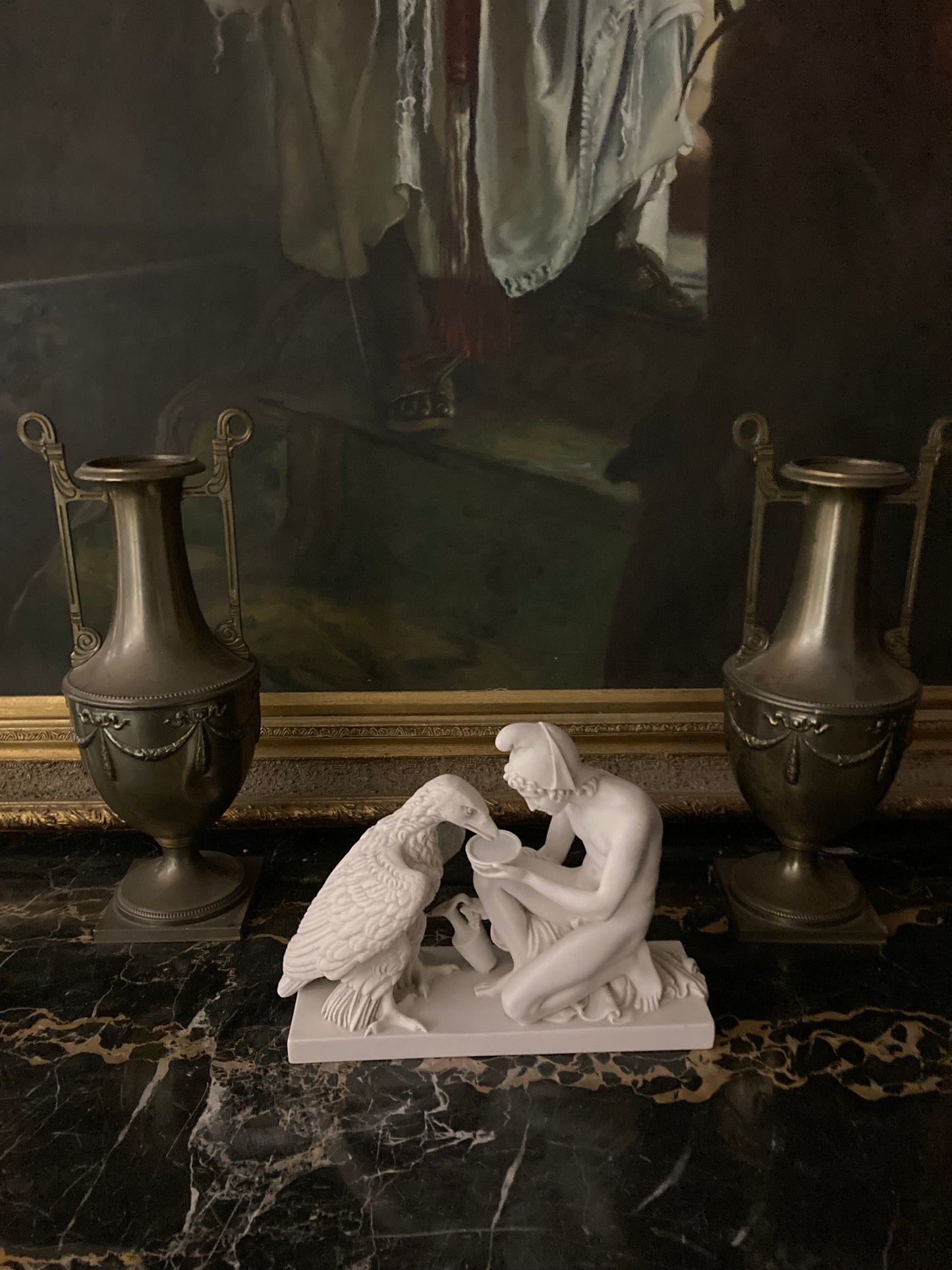 WORK OF ART
This Statue is a work of art ,and was expertly packed many thanks to all involved in sending it out to me
A beautifully furnished sculpture and good value for the money. I would like to see a 50% larger version.