Madame Recamier Bust In Two Tone.
Regular price
$472.00 USD
Regular price
Sale price
$472.00 USD
Unit price
per
Madame Recamier, a fine period marble portrait bust, finished in marble and granite, with a warm polished sheen across both stones.

Madame Recamier, after the antique marble by Joseph Chinard, 1756-1813, French, The Getty collection, Los Angeles.
A sophisticated and romanticly sculptured marble bust of a young woman,looking downward and to dexter, clutching her drapery around her chest.
Madame Recamier was considered by many as the most beautiful and charming women of her time. 
She was born in Lyon, France, and was known as Juliette, she rose to become one of France's most famous socialites, famous for her manners, conversation, her kind disposition and of course her looks, and it was considered a great honour to be invited to her salon.
The most distinguished and well educated men of the day frequented her house, and from the early days of the French consulate to almost the end of the July Monarchy her salon in Paris was one of the chief resorts of literary and political society, whose visitors included the likes of, Lucien Bonaparte, Moreau, Bernadotte, La Harpe, and Benjamin Constant. 
Size.
62 cm tall
Artist: Joseph Chinard
Museum: Musee des Beaux-Arts de Lyon, Lyon, France
Any of these finishes can be custom added to any of our sculptures, to create your very own unique piece of art.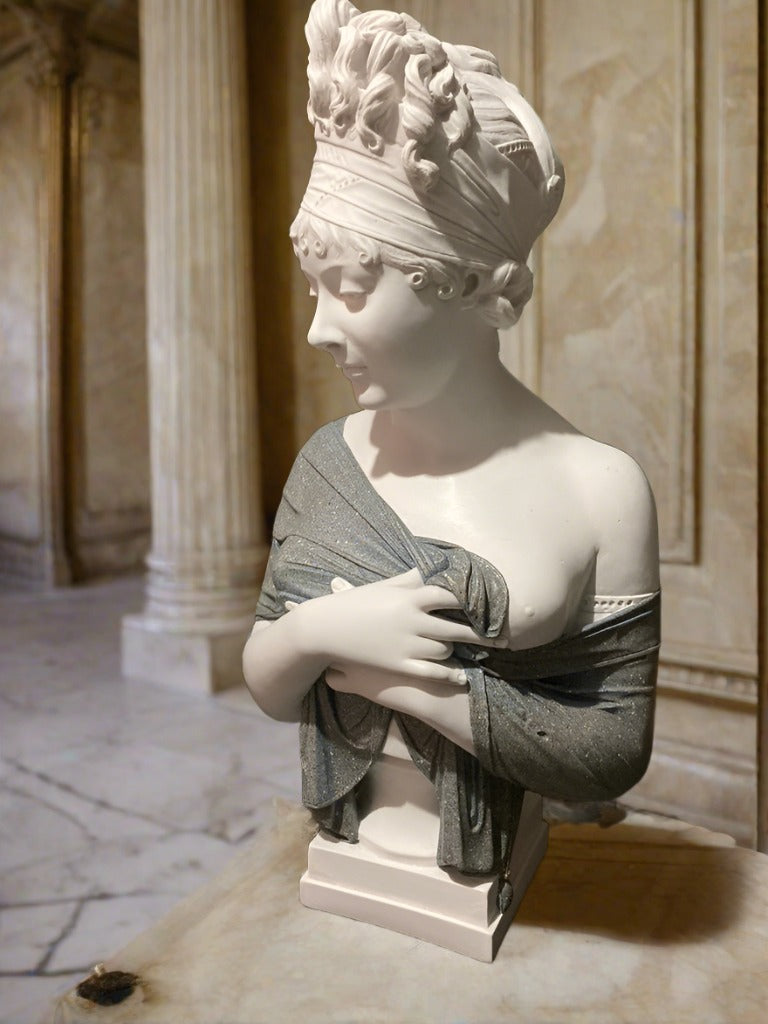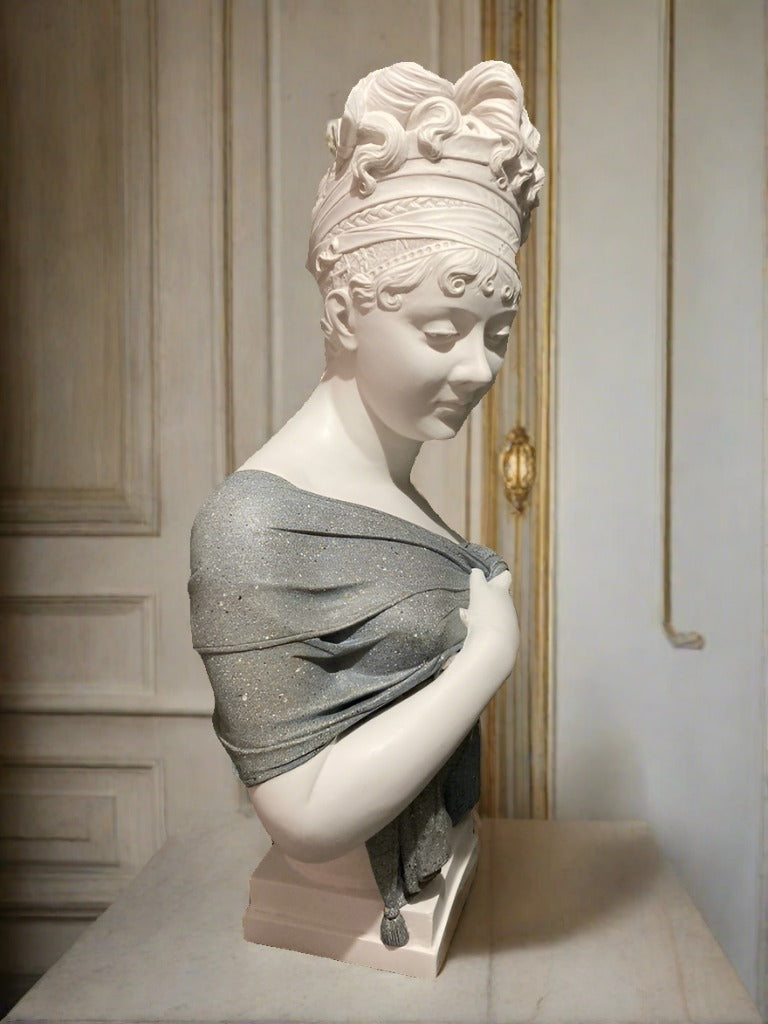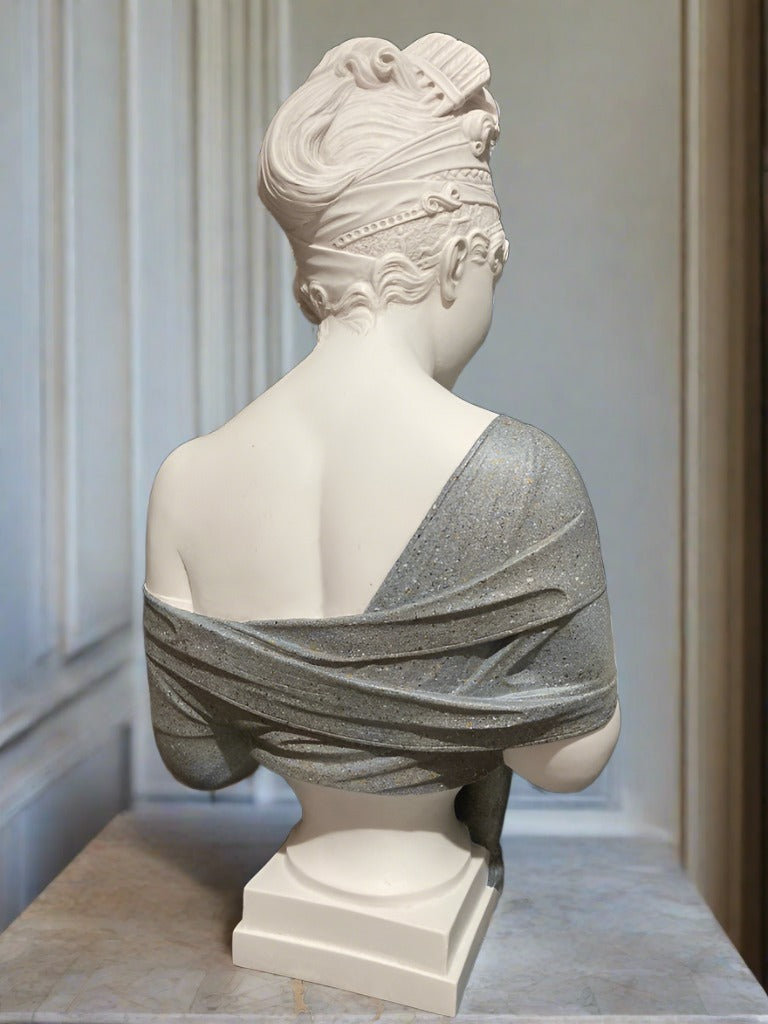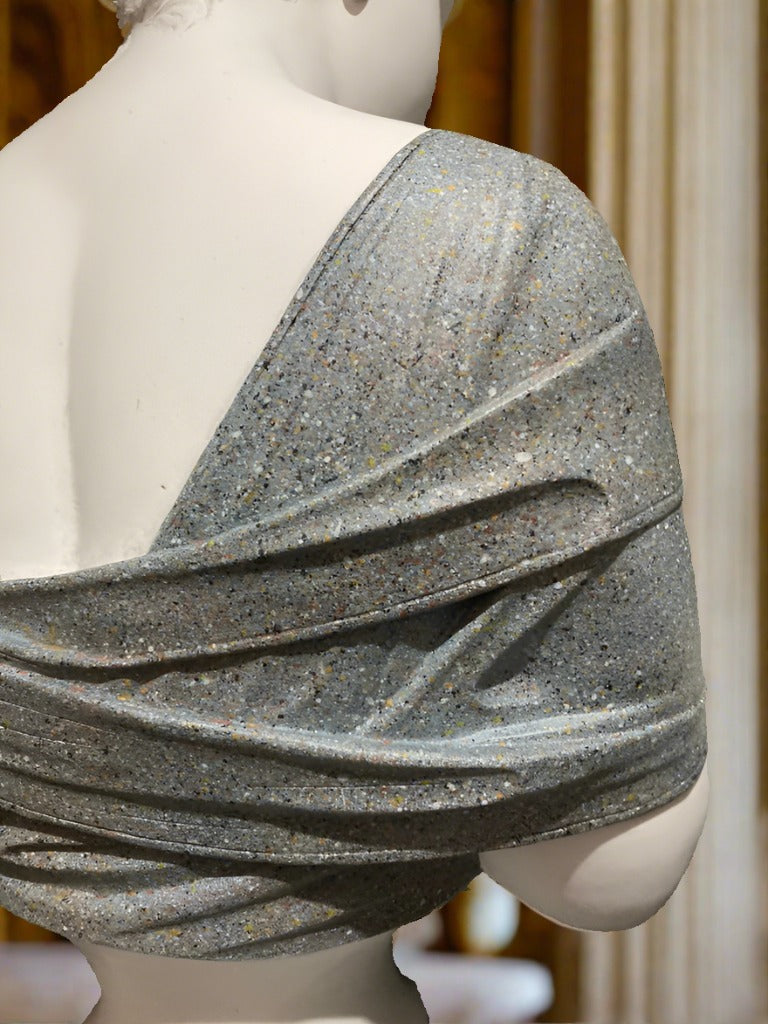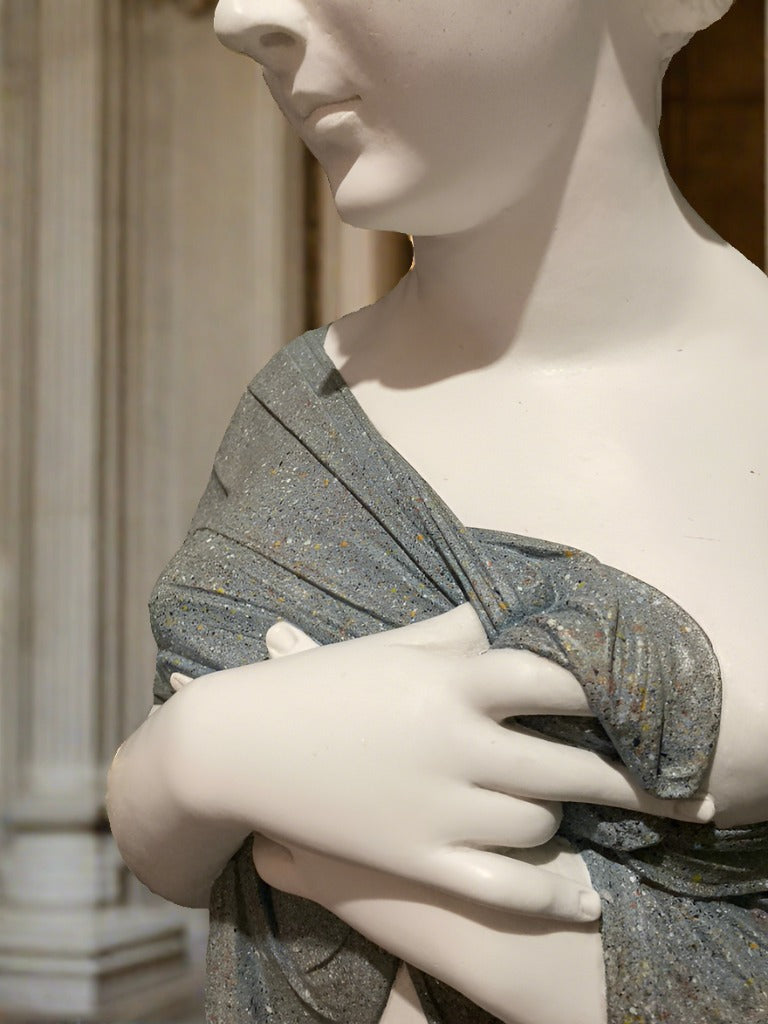 Done
Already posted a review on your site