Veiled Lady Bust
Regular price
$155.00 USD
Regular price
Sale price
$155.00 USD
Unit price
per
THE VEILED LADY, a marble bust, after the antique sculpture by Monti, 1875.
Also known as the bride, this sculpture was created by the Italian sculptor Raphaelle Monti, who came to live and work in England, 1850.
He established his name with the Veiled Lady statue, which was purchased by Chatsworth house. 
Size.

37 cm tall.
23 cm wide.
15 cm deep.
Weight 10 kg.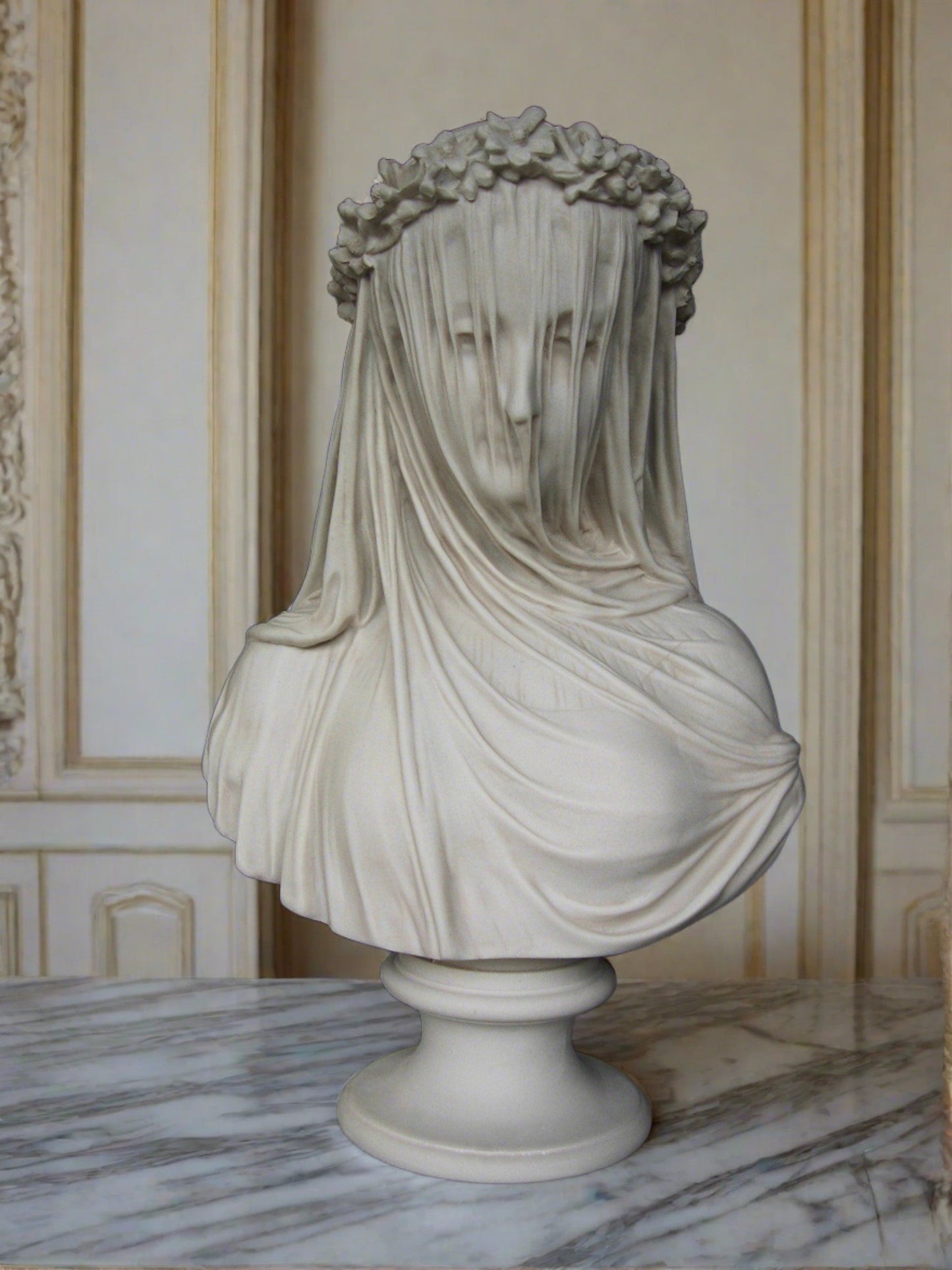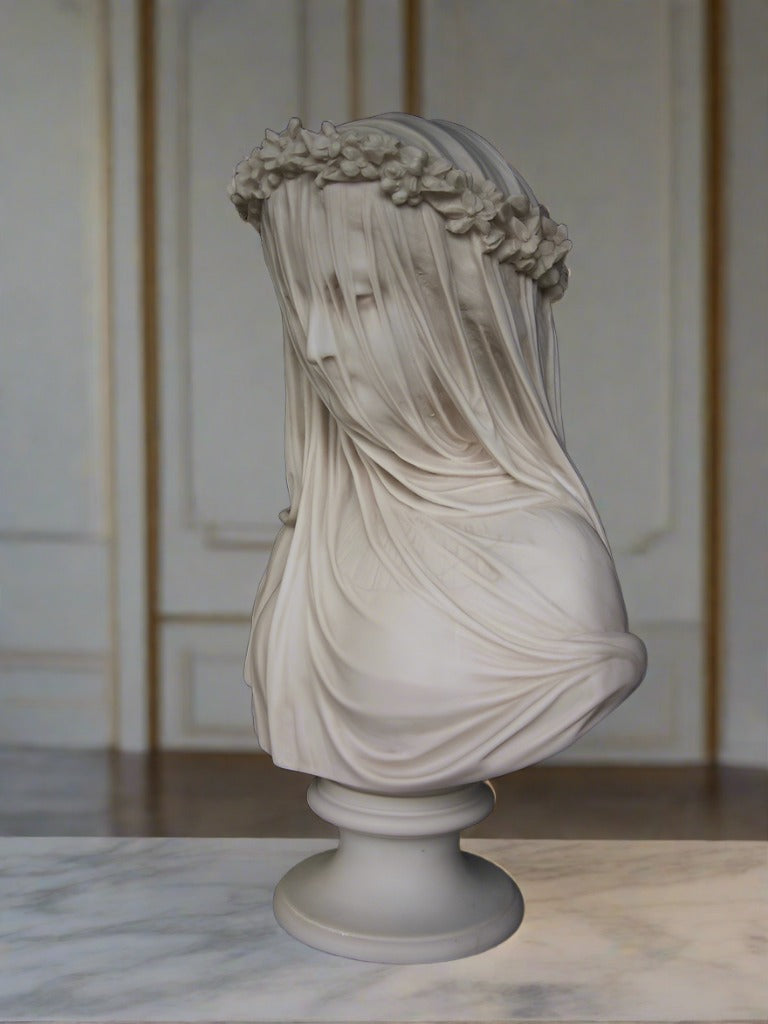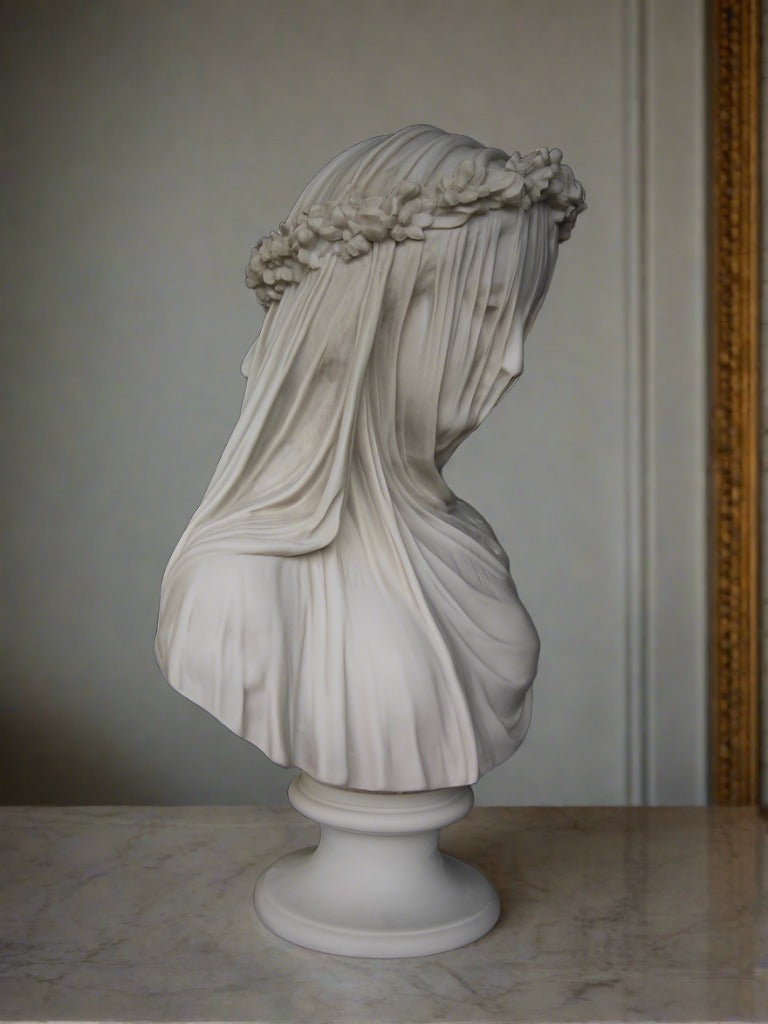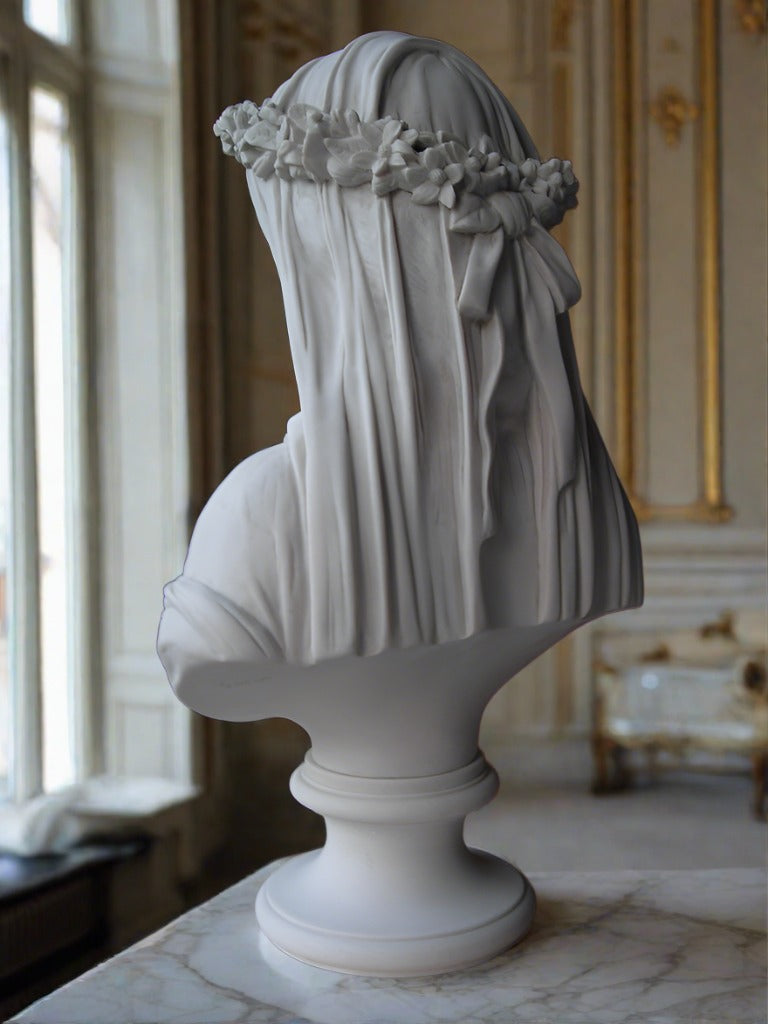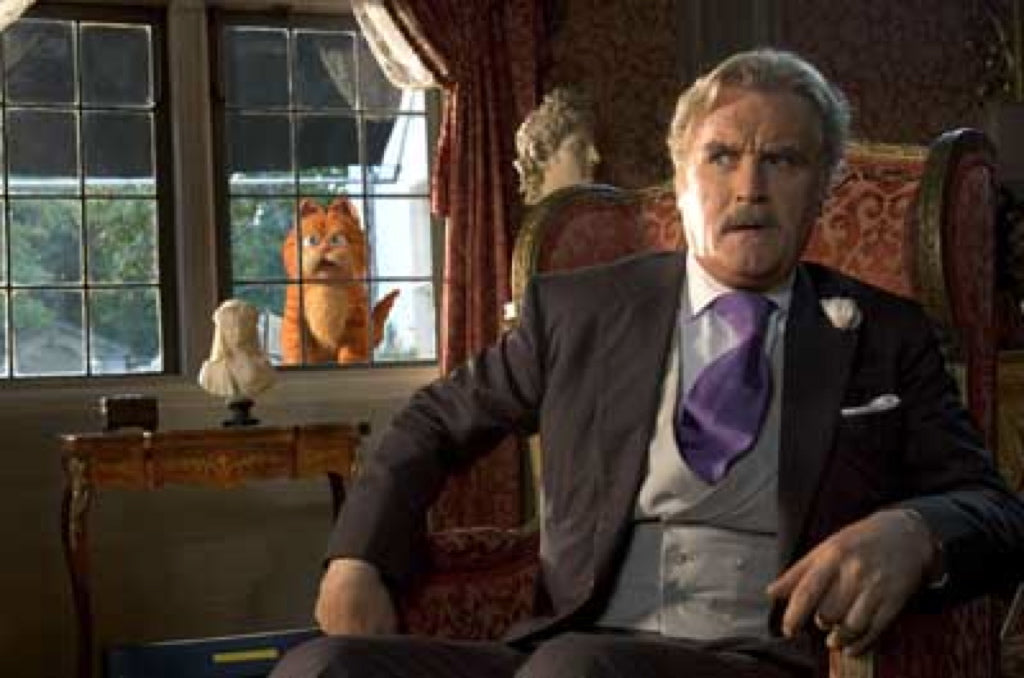 Subtle beauty
This is a beautiful rendition of this statue p, the real displayed at Chatsworth. The marble feels of the best quality and the detail is crisp. I really enjoy looking at this piece, I feel that I can confidently buy more statues from this wonderful supplier.
Veiled Lady
The quality of the product is excellent. She is very beautiful and looks really special under specific lighting.
Beautiful
Cannot rate this highly enough! Absolutely stunning in both detail and finish. Will definitely be purchasing more
Beautiful work.
I love this sculpture. It looks fabulous and is really well made. The ordering and delivery process was streamlined and effortless. Thank you so much!!!
Great statue but terrible communication
Very very high quality statue but the communication with Sculptured arts studio was terrible. It took 17 days to arrive at my home which would have been fine had they kept me up to date about the shipping. I sent 2 emails asking for more info about an estimated delivery date and they never replied. I also never received a confirmation that they sent out the package. Too bad their service was terrible, could have been a great experience..
Dear Desiree
Your order was picked up by us 14.1.23
We received a query from you on 20.1.23
This is the only message from you and it was answered on 20.1.23
Your order was shipped out on 24.1.23
Once we give a parcel to a shipping company your email is automatically registered to receive every mail sent regards your shipment, a delivery notification and tracking was sent to you on 24.01.23
If you check your spam folder, I think you may well find these mails, as they were definitely sent.
I am sorry we did not meet your extraordinary and exaggerated requirements on this occasion.