Veiled Lady Statue
Regular price
$199.00 USD
Regular price
Sale price
$199.00 USD
Unit price
per
The Veiled lady statue, properly known as Veiled Hestia, is an 1847 marble sculpture by Rafaelle Monti.  
It is a representation of a Vestal Virgin, the priestesses of the ancient Roman goddess Vesta.
In 2005 it appeared in Joe Wright's Pride and prejudice. The sculpture was featured prominently in a scene where the protagonist Elizabeth Bennet visits Pemberley, the house of Mr. Darcy. One critic noted that the sculpture was used as a representation of Elizabeth, with the flame representing her sexual desire, and the veil her failure to see Darcy "for what he is".
The Veiled lady statue is a marble representation of a veiled Vestal virgin, the priestesses of Vesta, goddess of hearth and home, whose duty it was to keep a sacred fire burning in her temple in Ancient Rome. 
The Vestal Virgins were a popular subject of the time following the discovery of the House of the Vestals in Pompeii, in the previous century. The choice of a veiled figure continued a trend for sculptors of the time to depict flowing fabrics in marble form, a revival of a practice used by ancient sculptors.
William Cavendish, Duke of Devonshire, commissioned the sculpture from Rafaelle Monti on 18 October 1846, having visited Monti's studio a week earlier. Cavendish gave Monti a £60 deposit (equivalent to £6181 today) for the work on 19 October. Cavendish requested a depiction, in marble, of a veiled woman. Such sculptures, imitating translucent fabrics, were popular at the time and Cavendish's close friend, the sculptor Antonio Canova, was a particular admirer of Giuseppe Sanmartino's 1753 Veiled Christ. 
Monti completed the sculpture by April 1847.

The sculpture made Monti famous in his field. After joining the failed 1848 revolution against Austrian rule, he moved to London where he became known for creating works similar to the Veiled Vestal. Monti used the "veiled virgin" motif in many sculptures and helped to inspire a "cottage industry" for this type of figure. He became a busy commercial artist and his veiled A Circassian Slave in the Market Place at Constantinople, was featured in the Great exhibition of 1851 along with the Vestal Virgin and other examples of his work. Despite this Monti ended his career in debt, forced to sell his sculpting tools, and died in 1881 in the house of German watchmaker in London.
This art work is fully copyrighted.
Size.
40 cm tall
Base size 30 cm long x 17 cm wide
Weight approx 14 kg.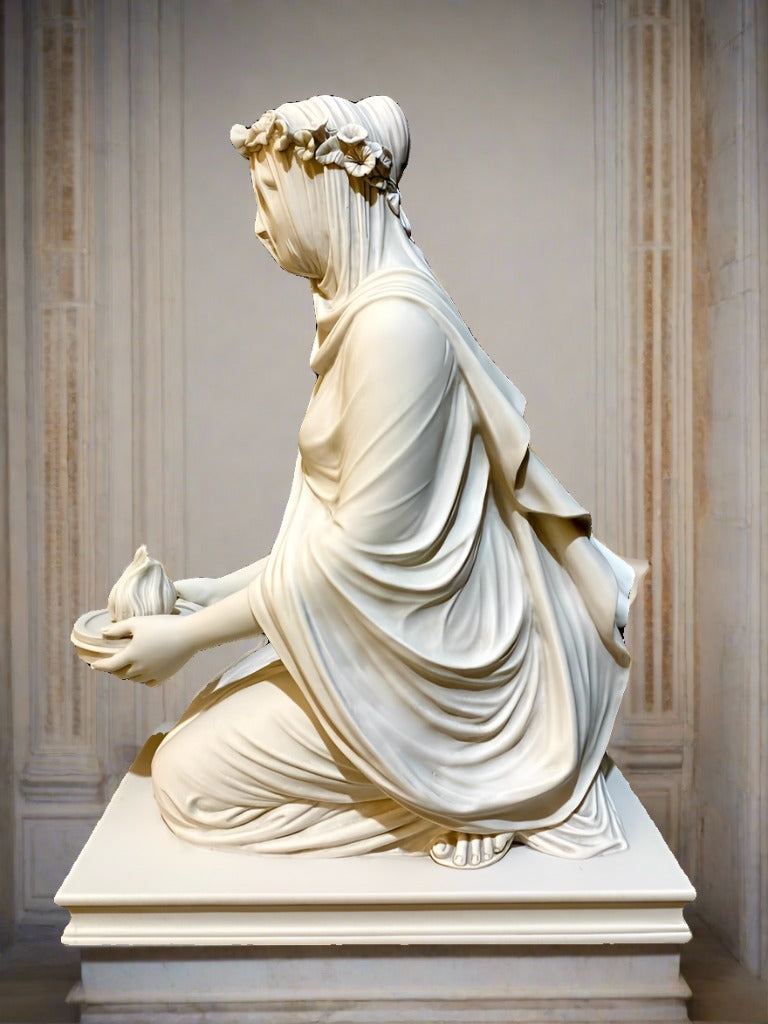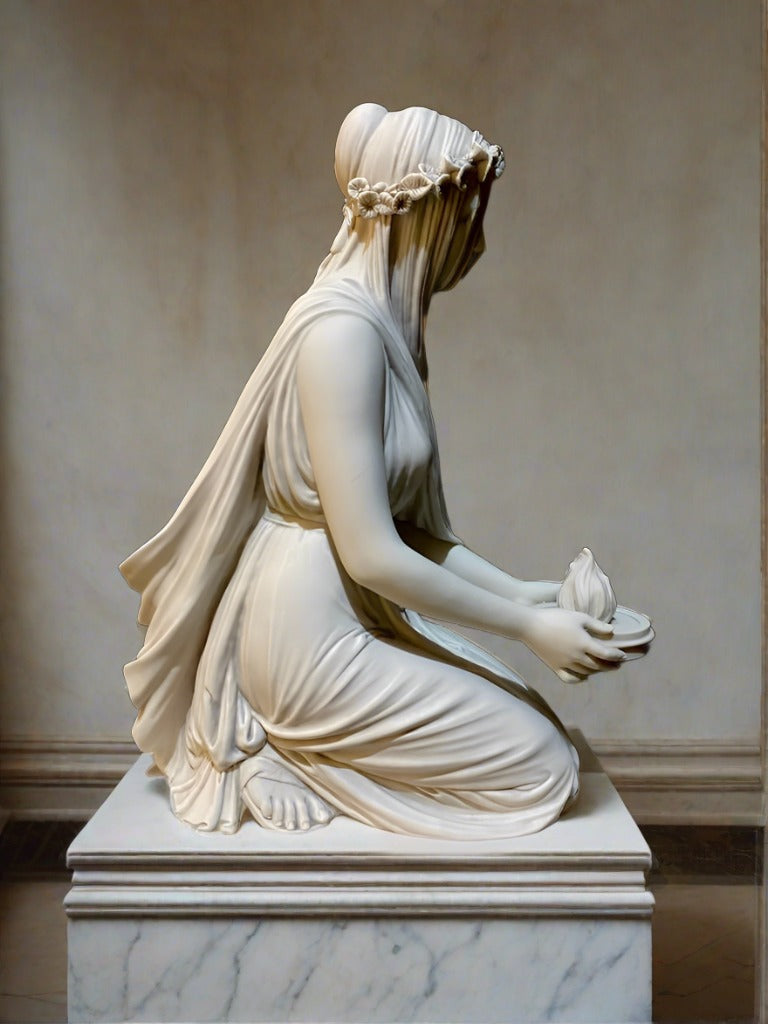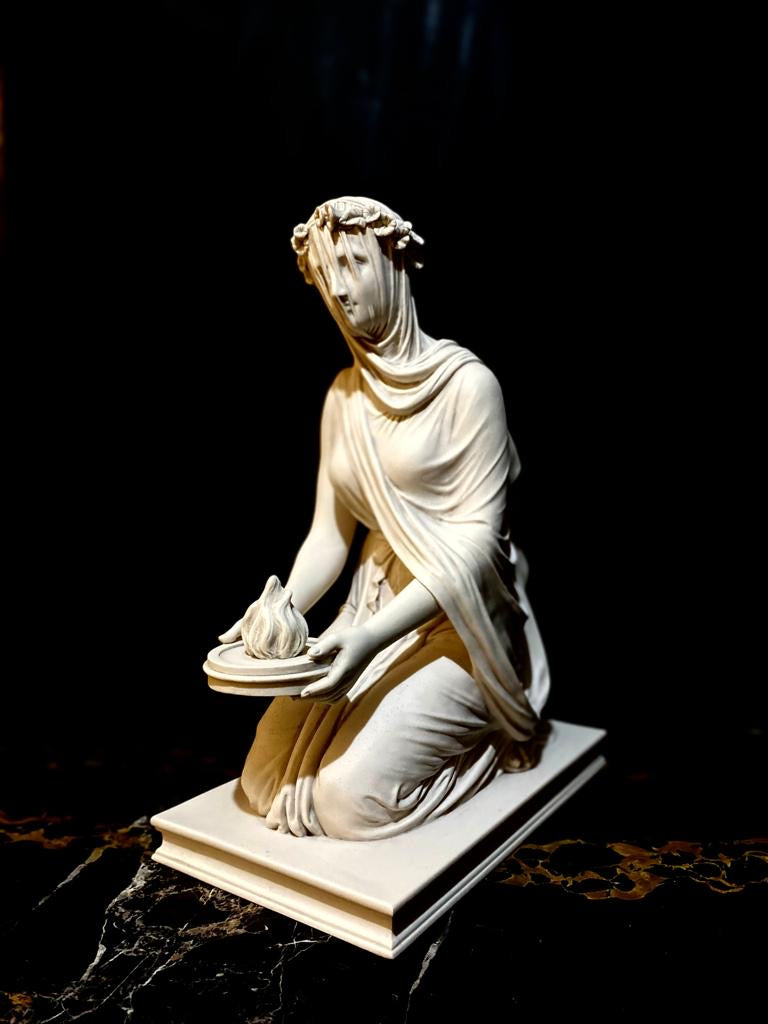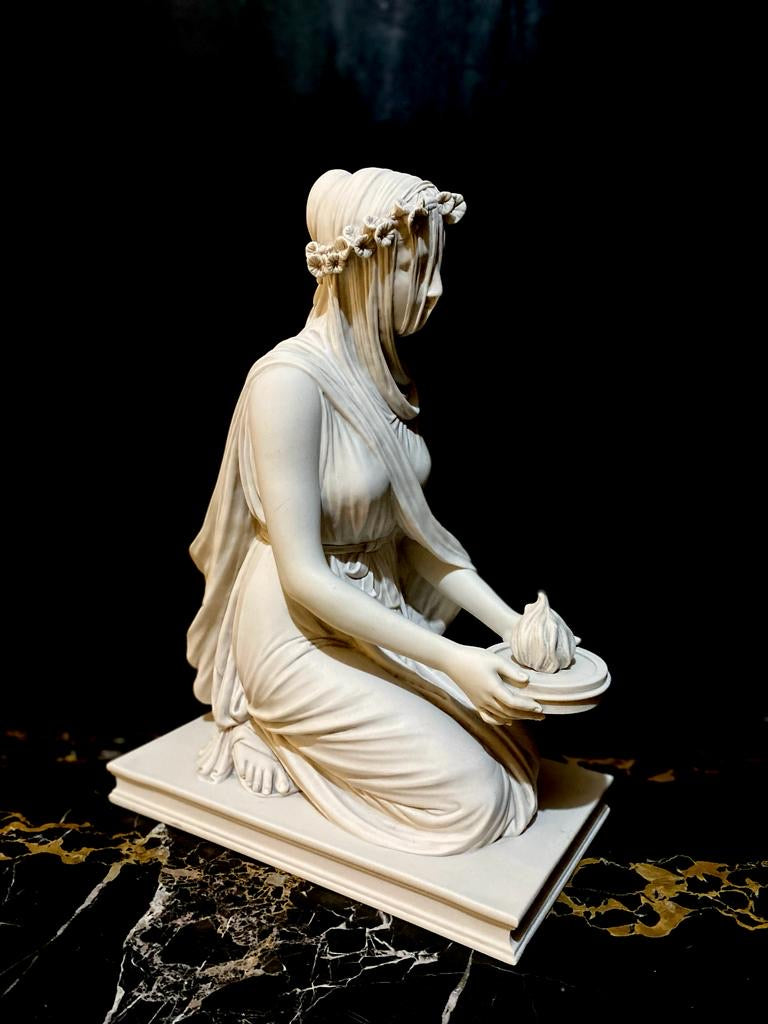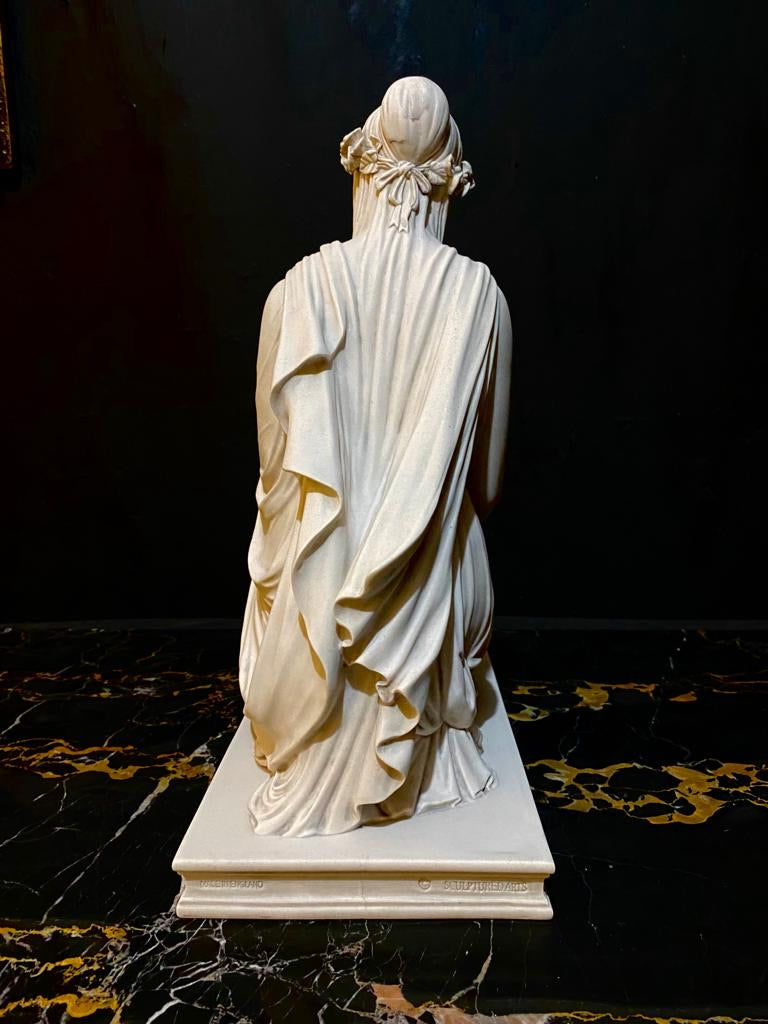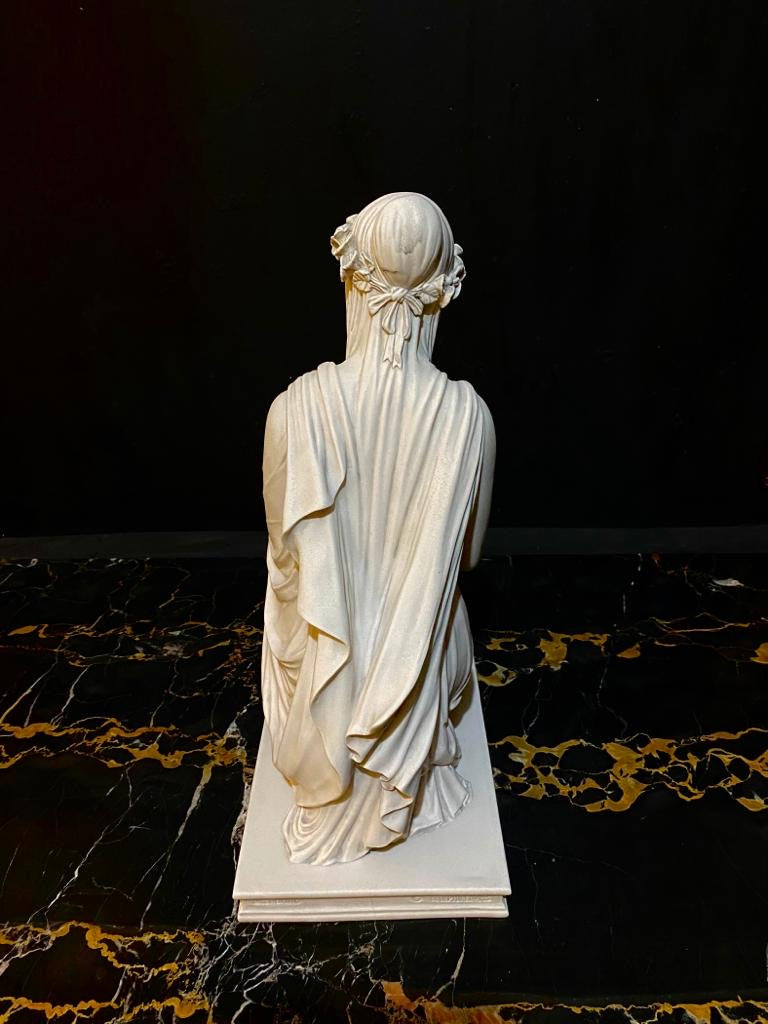 So beautiful
Having already purchased the veiled lady bust, Mr Darcy and the miniature Roman ruin, all of which are wonderful, I was delighted to see Veiled Hestia become available.
I have always admired the original full sized version at Chatsworth and this small replica is absolutely exquisite.
Looks and feels like solid marble with amazing detail. It is a wonderful addition to my dedicated Austen room. I would not hesitate to recommend it and I feel it represents fabulous value for money.